That was the Wiesner-Hager stand at ORGATEC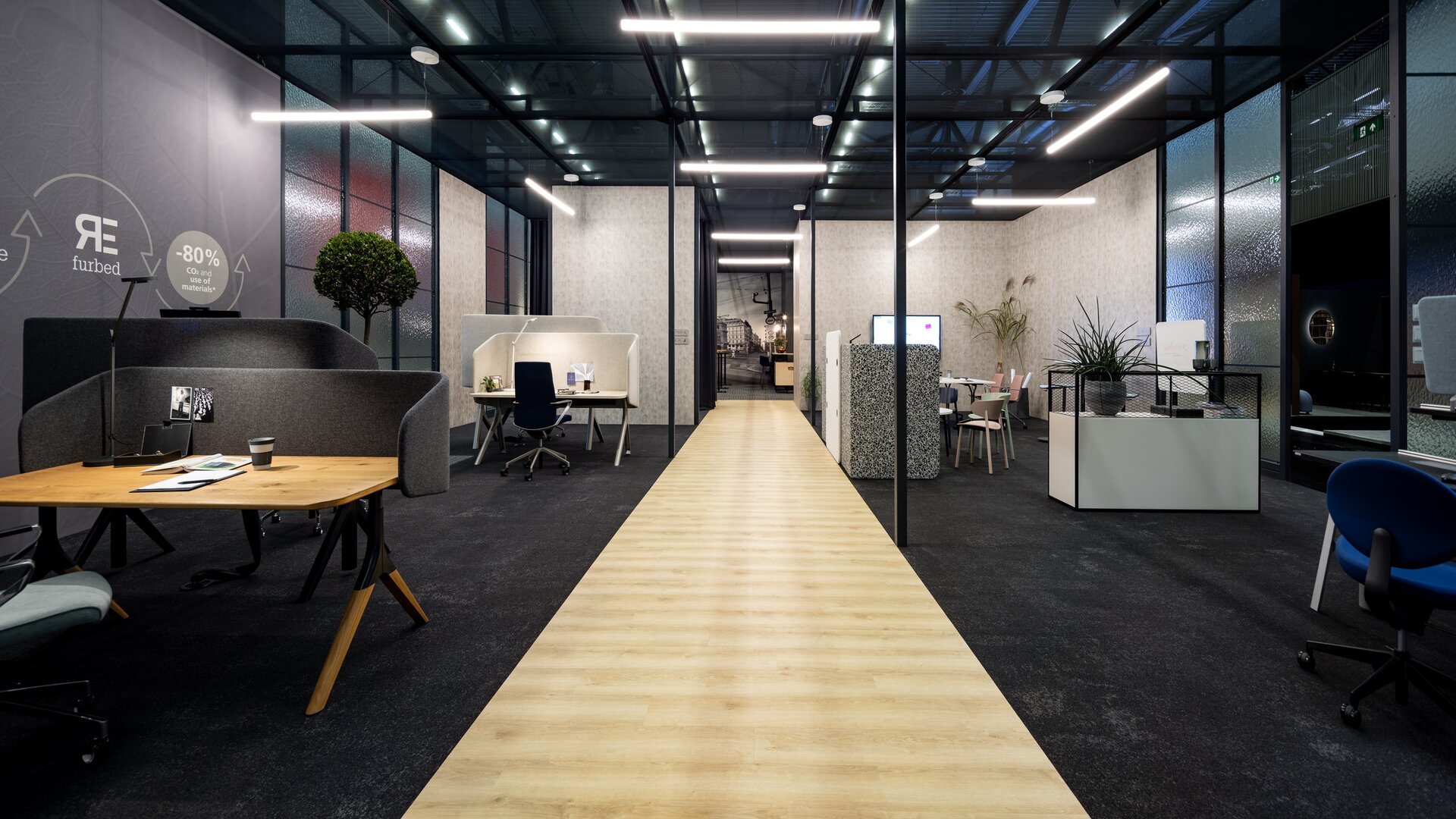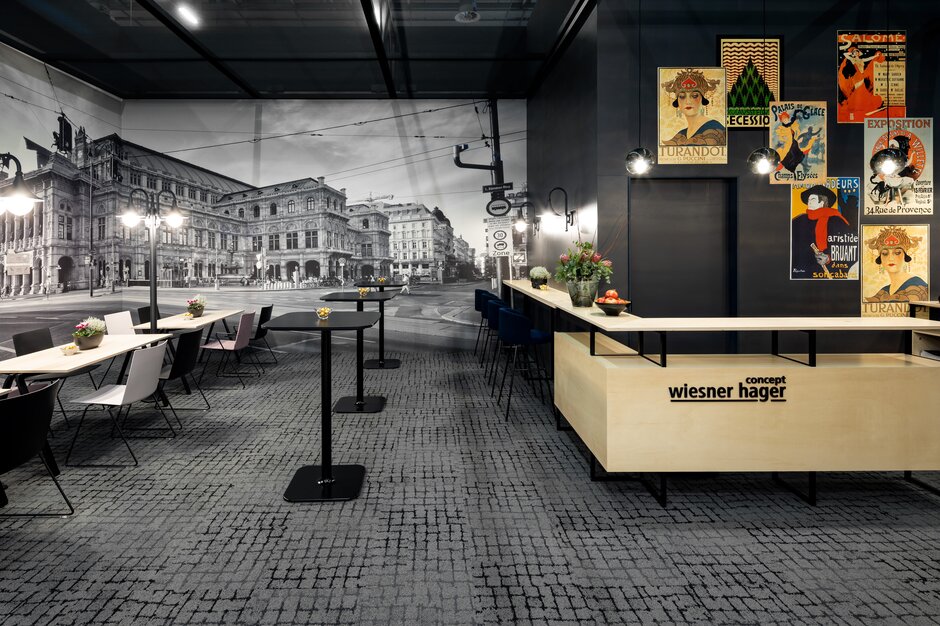 Office Culture meets Circular Economy: Wiesner-Hager presented smart product solutions in a creative New Work ambience. Visually, the sustainable refurbished concept in connection with creative zones and cultural design elements in vintage style was picked up at the booth. The reception area was kept in a classic, elegant bistro look. This is where the two new products, the comfortable batch comfort chair and the comfortable m.zone Talk bar stool, found their place. The concept was rounded off with the versatile yuno stacking table in combination with the batch skid base chair.
The new furniloop desk range not only impressed with its unusual design and smart features, such as electric height adjustment, but also with the option of later reuse as part of the circular economy.
Another highlight was the new swivel chair motiv with automatic weight adjustment. While the outer contour of the mesh frame has a very dynamic design, the seat promises a high level of comfort both visually and haptically.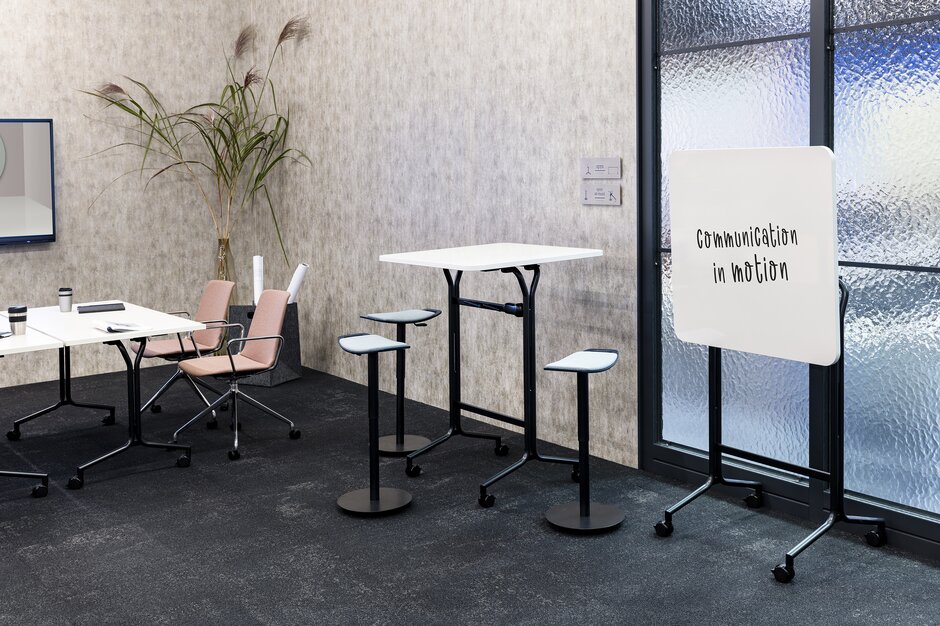 The central and creative zone with the spyn folding table was also embedded in the work area. Also included was the version at bar table height with a whiteboard table surface. The spyn standing seat presented itself as the perfect partner to the spyn standing table for intuitive change of position and creative meetings.
More images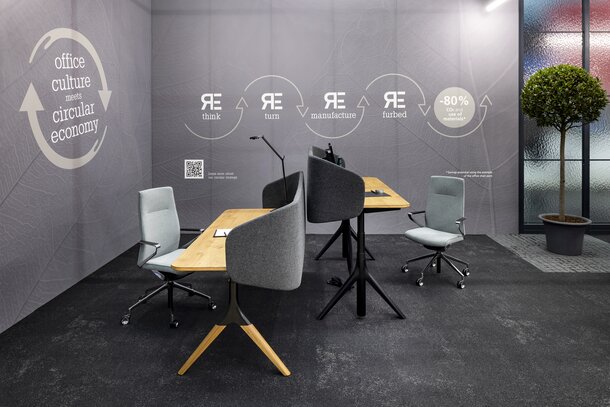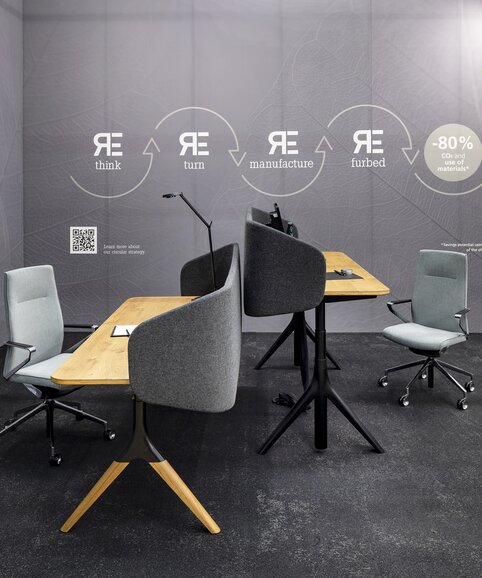 furniloop desk with delv office chairs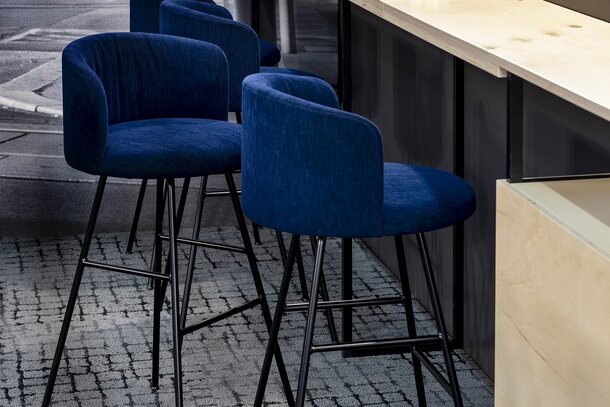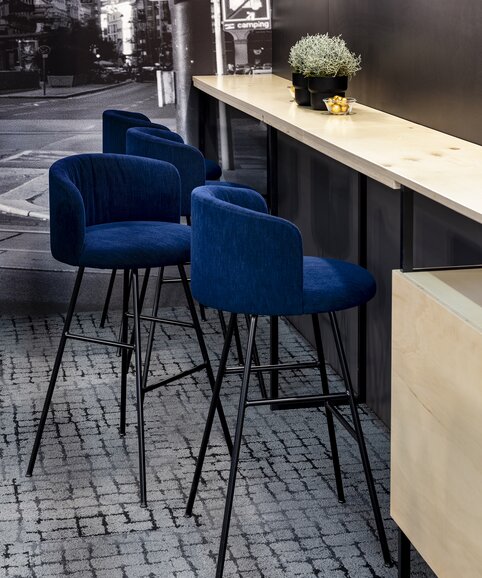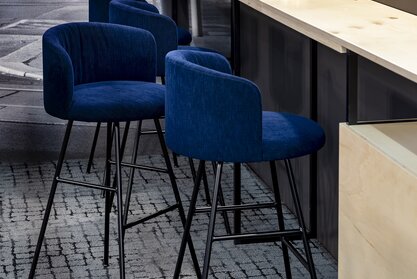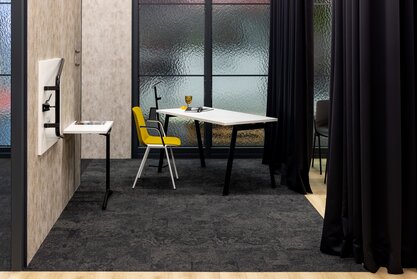 p.f.s. folding table with puc stacking chair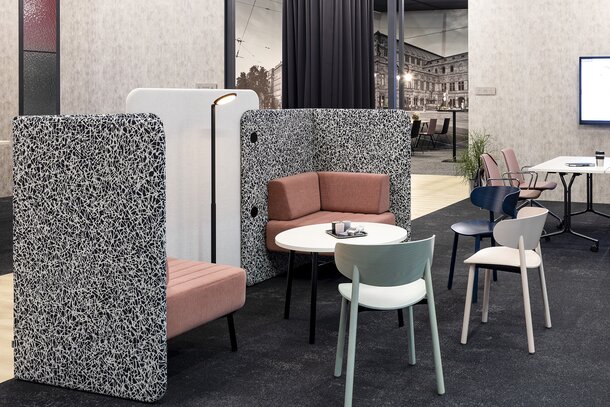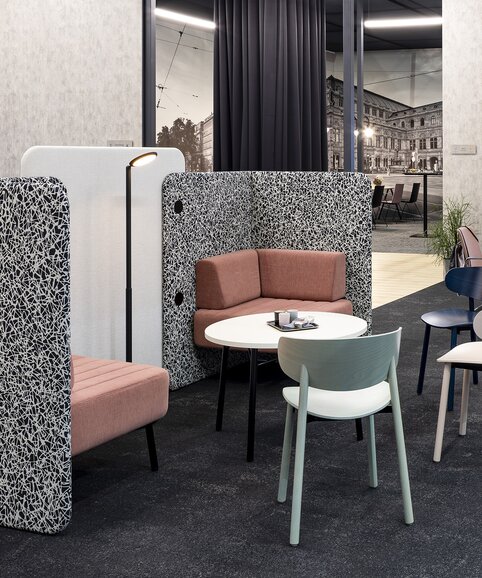 m.zone relax with font wooden chairs