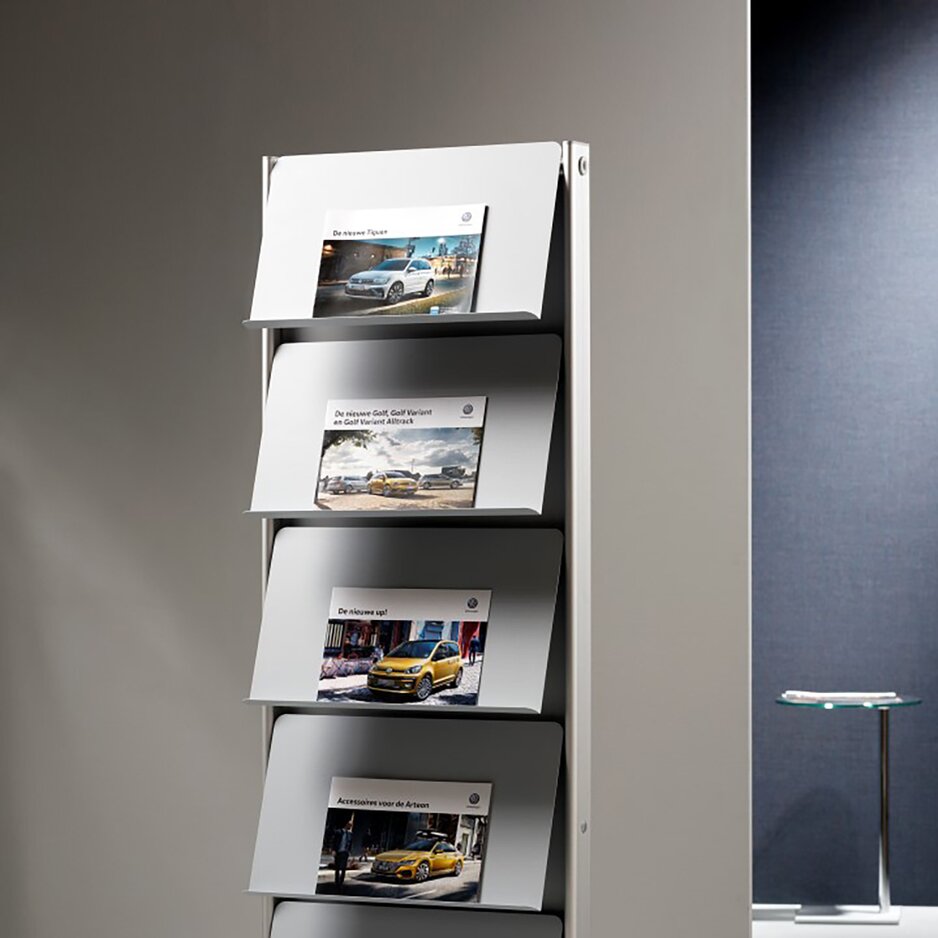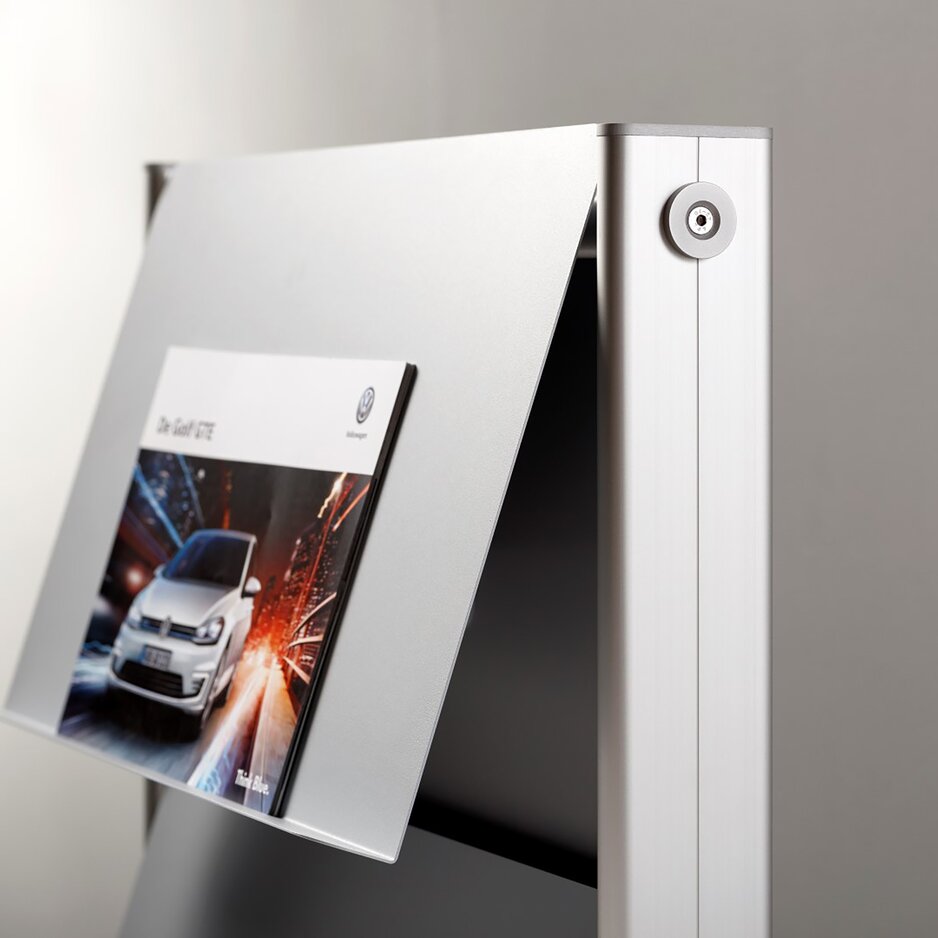 Accessoires
Brochure Rack
The Round20 brochure rack is a panel consisting of five boards arranged vertically. Round20 can be mounted on walls and is also available as a mobile version on casters. The mobile brochure rack allows for the boards to be mounted on both sides. Round20 is available in two different widths.
Producer & pictures: Cascando
Not available in UK.
Lobby, Collaboration zone
Variants & technical data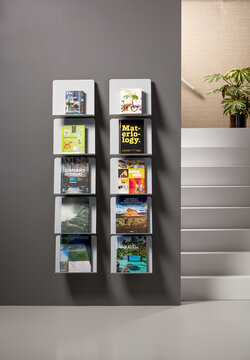 Round20 wall panel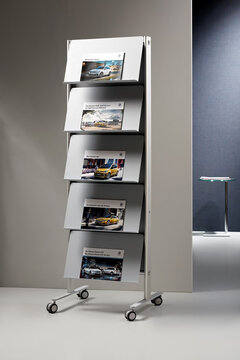 Round20 both-sides or one-sided