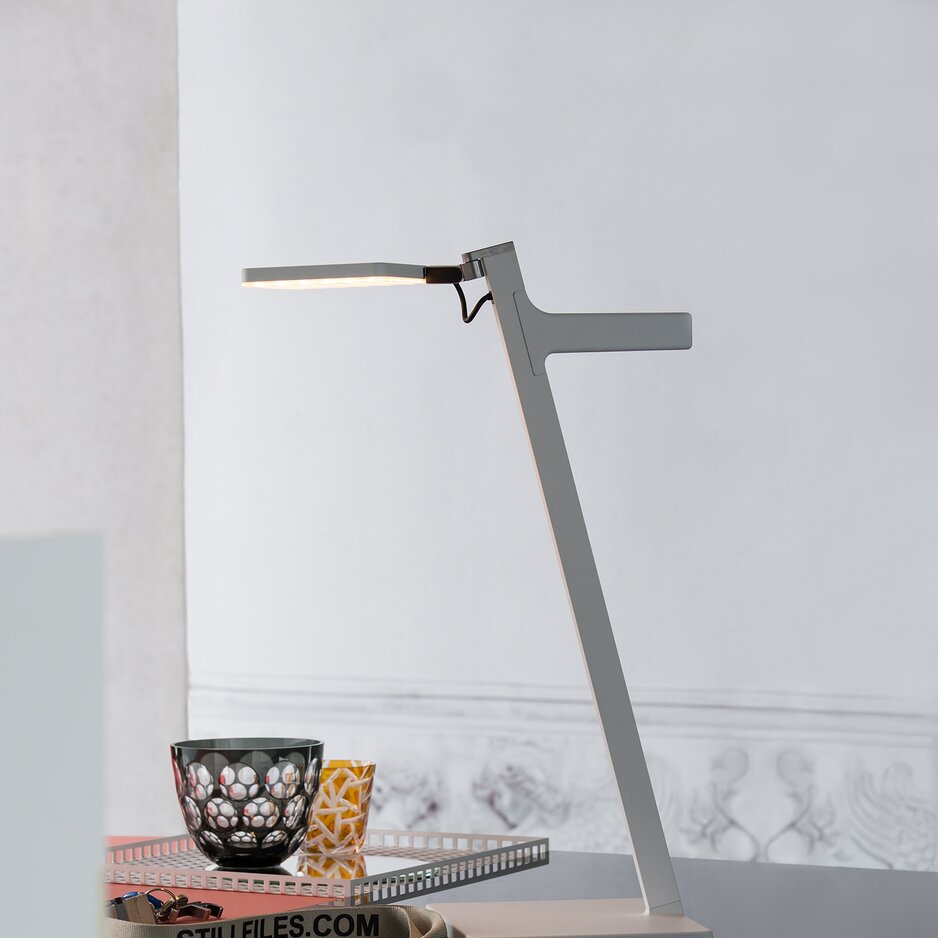 Lamps
Roxxane
Roxxane is a cableless desk luminaire with rechargeable cell which offers various possibilities for use, even temporarily outside in dry conditions. The diffuser is made from polycarbonate for reducing glare and directing light by means of aligned conical indentations. Great flexibility is achieved via a 270° rotatable 3D rod end. The luminaire head, tube and base are made from painted aluminium, hinge made from die-cast zinc.
Producer & pictures: Nimbus
Not available in UK.
An exchangeable cell is integrated in the luminaire base, charging via USB-C interface or with magnetic dock and mains adaptor (please order separately). There is the possibility of energy supply for mobile devices with an extra USB-A output. Intuitive operating and dimming can be done with touchless gesture control system. LED indicators in the luminaire base show the actual status of operation and charging. The luminous flux amounts to a total of approx. 800 lumens, colour rendering index CRI > 90.
Office, Executive office, Library
Variants & technical data
Table lamp Leggera 52 CL
Floor lamp Leggera 101 CL