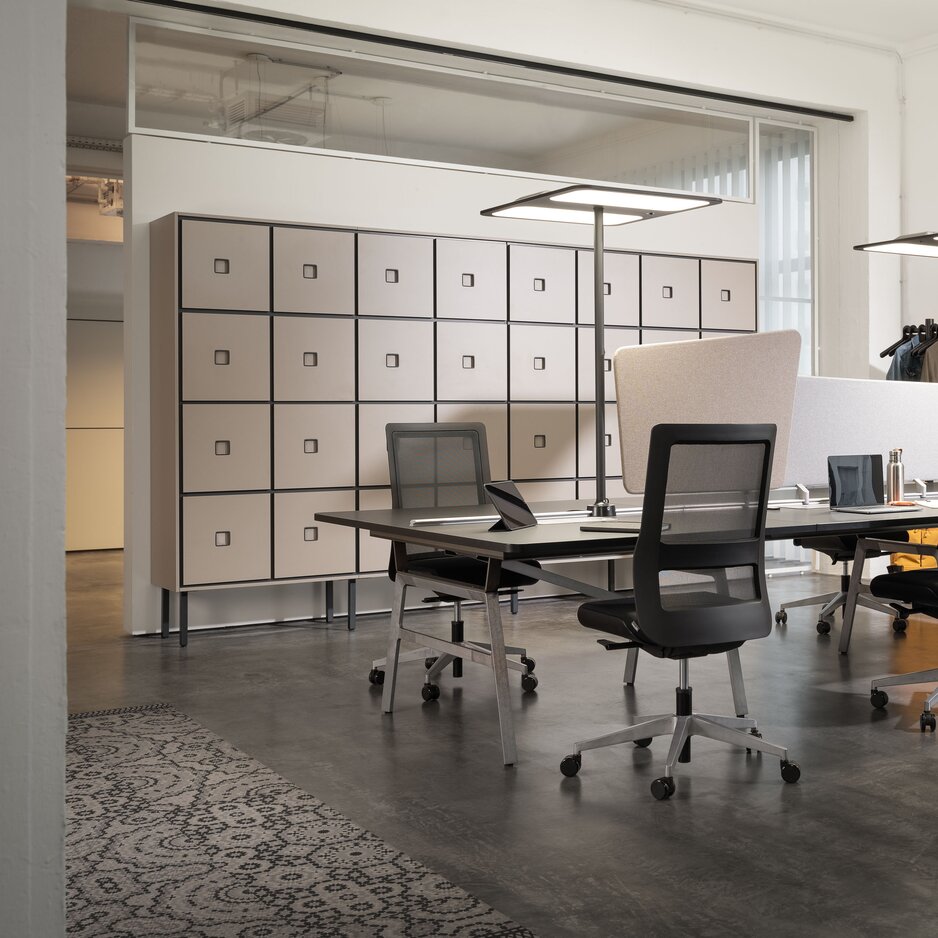 Lamps
XT-S
The office luminaire programme XT-S impresses due to the extremely flat and elegant design of the luminaire heads. This is made possible by combining the latest LED technology and a newly developed light panel, resulting in optimum glare control and light distribution throughout the workplace. There are six prerefined light colours of warm white and daylight white light, ranging between 2700 K to 6000 K ("Tunable White"), which can be chosen to suit the time of day or lighting requirement.
Optional swarm function also possible. Motion and constant light regulation optimise energy usage.
Producer & pictures: Tobias Grau
Not available in UK.
Office, Executive office, Library
Variants & technical data
XT-S ONE FLOOR
XT-S TWO CENTER FLOOR
XT-S TWO SIDE FLOOR