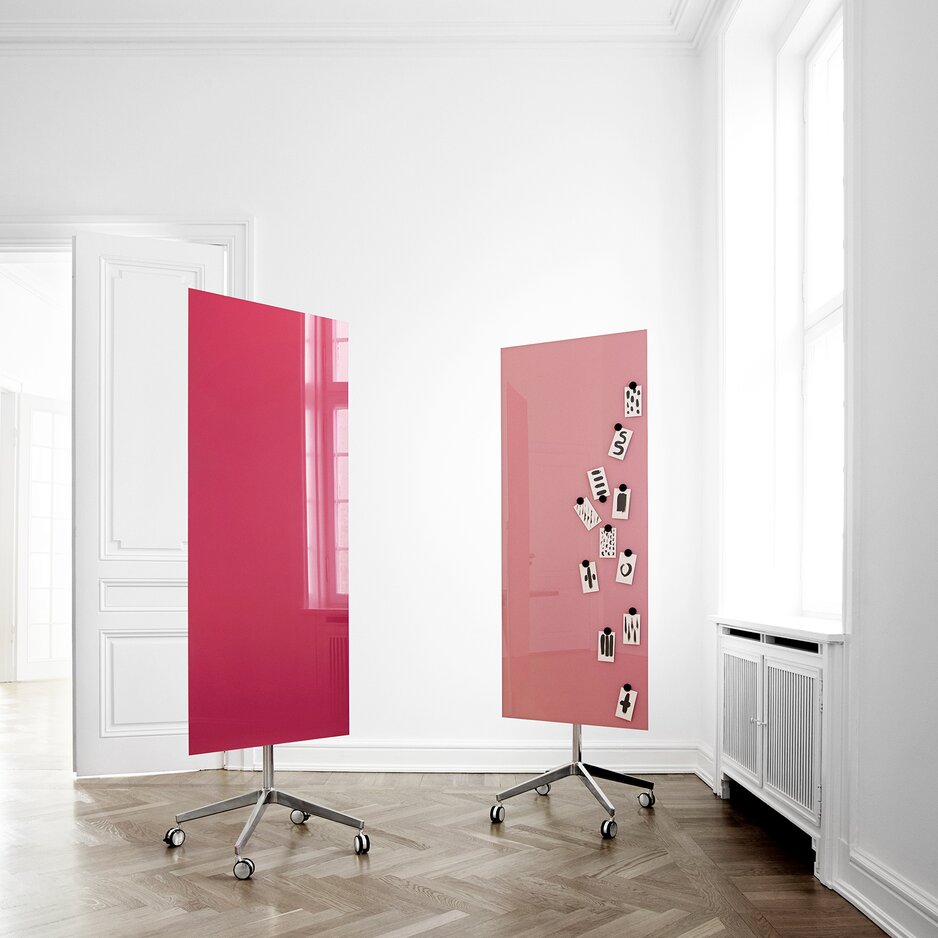 Whiteboards
Mood Glass writing boards
Mood Mobile and Mood Flow Mobile
Mobile glass writing board, available in 24 selected colours. Feet and legs come in polished aluminium, and give the Mood Mobile a minimalist look, combined with the sharp lines of the product. Tempered, low iron glass guarantees a vibrant finish in every colour.
Mood Wall glas writing board
The magnetic glass writing board is attached to the wall and brings all features of the Mood series.
Mood Fabric Mobile und Mood Fabric Wall
Mood Fabric is a mobile glass writing board with a fabric-covered, sound-absorbent back. The versatile screen offers a seamless combination of materials and functions. Mood Fabric Mobile is available in two sizes. Mood Fabric Wall has separate modules, for combinations to create unique multifunctional surfaces.

Producer & pictures: Lintex
Not available in UK.
Workshop, Seminar, Meeting, Conference
Variants & technical data