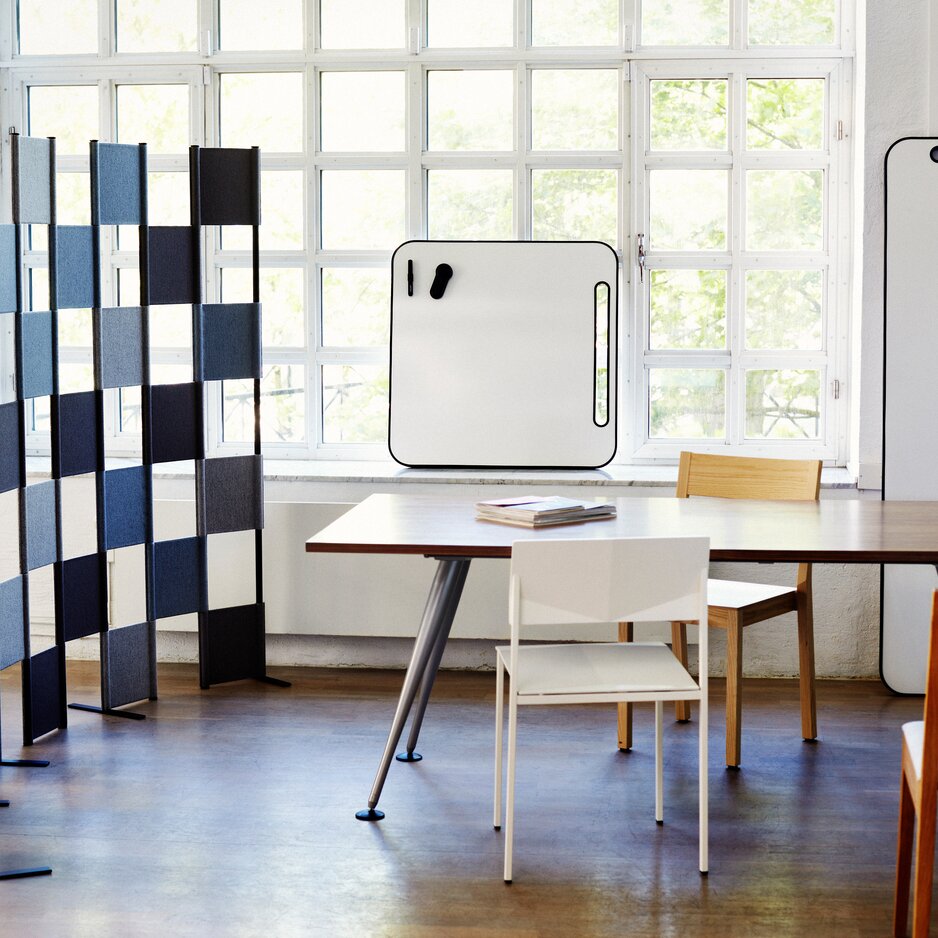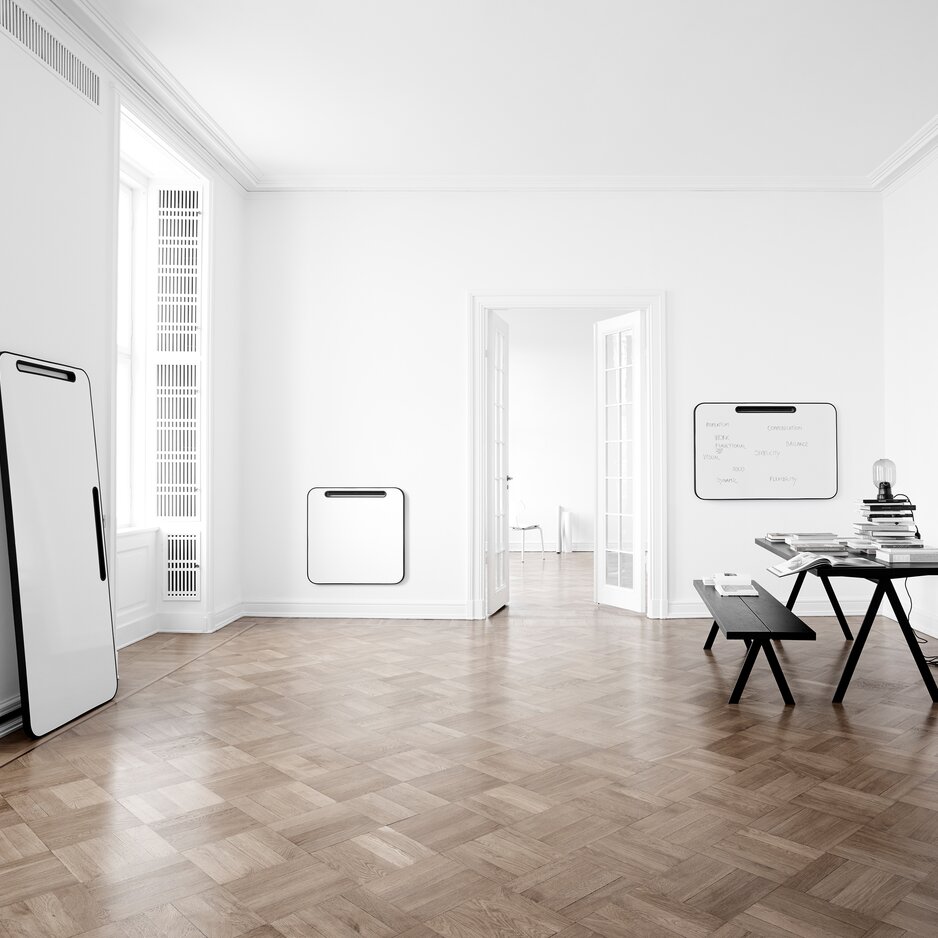 Whiteboards
Note Whiteboard
Note Whiteboard can be used on either of the two enamelled, magnetic writing surfaces. Note is manufactured with a lightweight core that makes it easy to lift and carry. It can be hung up using the bracket included, or simply leant against walls for spontaneous meetings. With the help of the Note wall mount fixture, three boards can be attached to one carrier.
Producer & pictures: Lintex
Not available in UK.
Workshop, Seminar, Meeting, Conference
Variants & technical data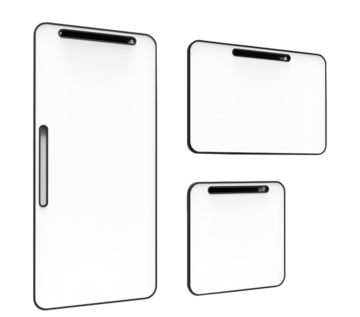 Note Whiteboard
with black edge