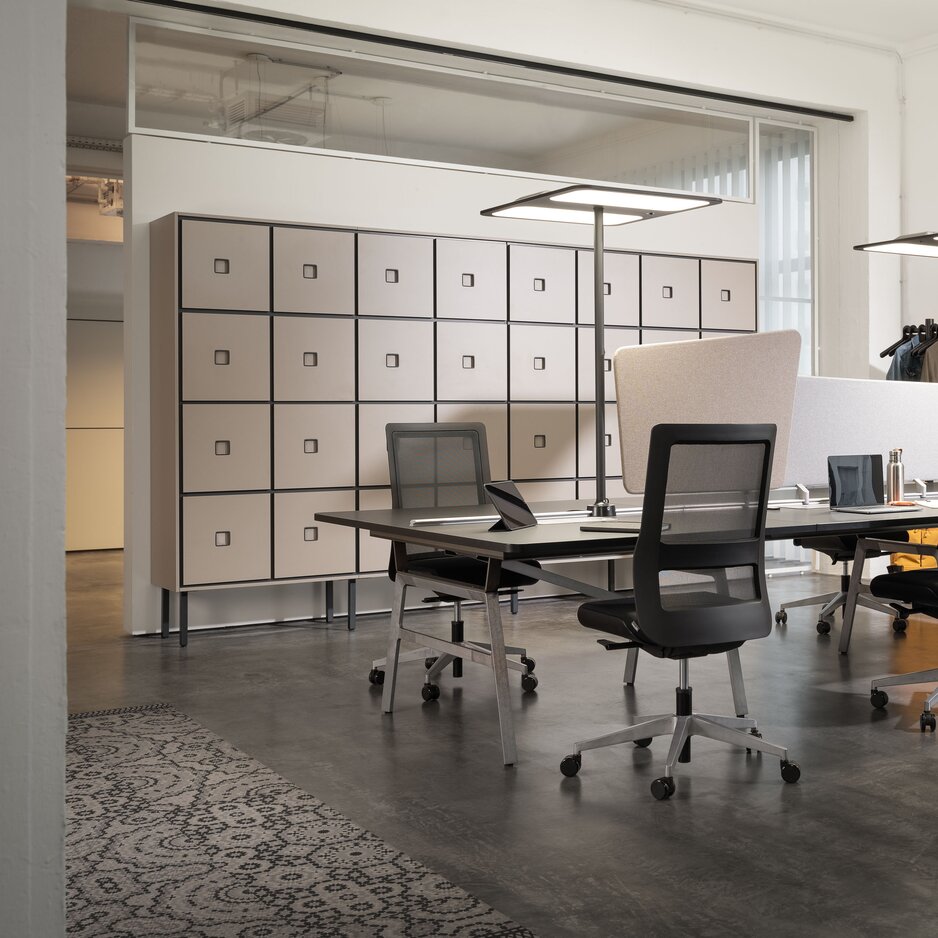 Locker
wh_locker
The wh_locker is a minimalist, stylish cabinet locker system specially developed for coworking, desk-sharing and temporary work in open space offices. The individual modules in double and triple combinations can be assembled as building blocks and thus be used for a large number of people. The fronts of the individual lockers are available in different variants – optionally with recessed handles, combination locks, locker numbers and letter slots.
Coworking, Office, Collaboration zone
Everything is in your hands.
Variants & technical data