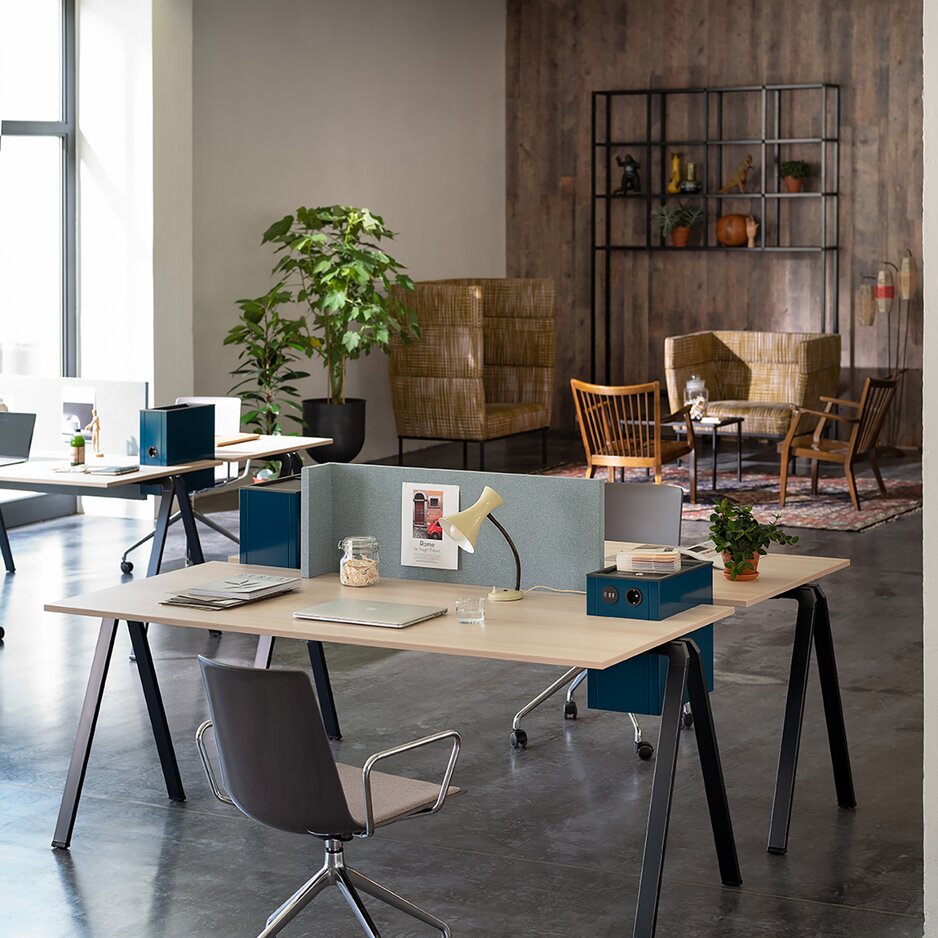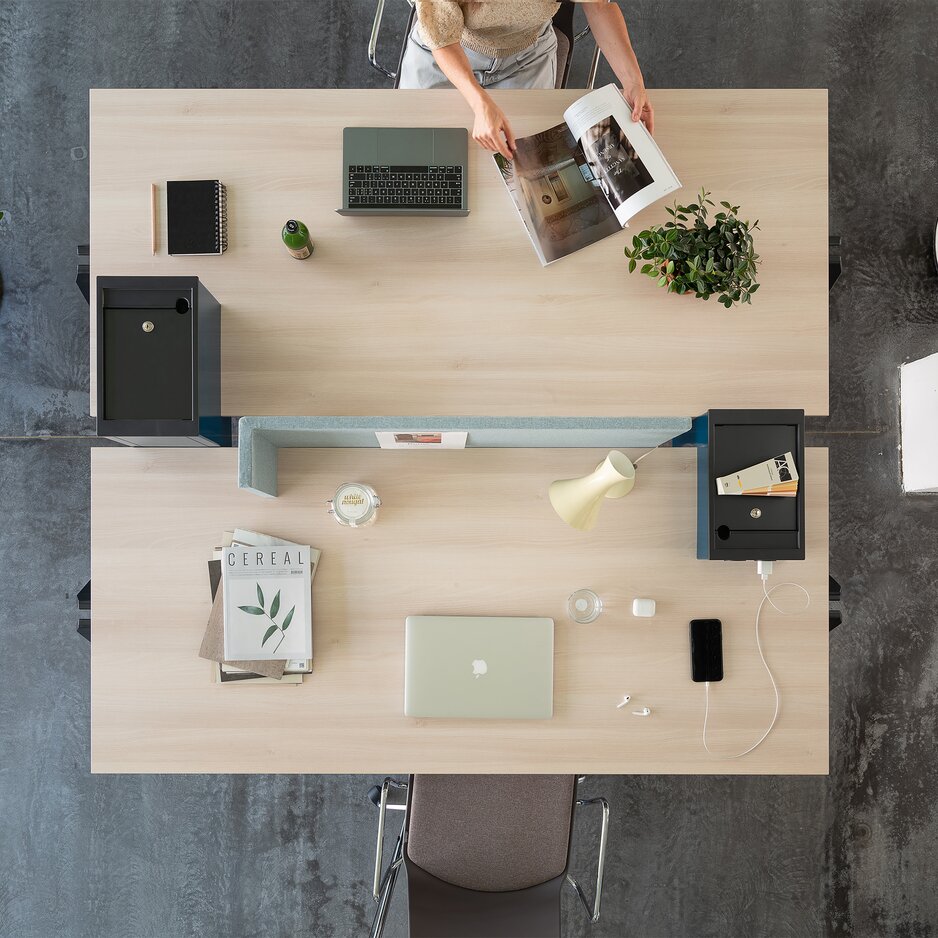 Office desks
yuno office
With yuno office Wiesner-Hager has developed an unconventional office programme especially designed to meet the demands for mobility posed by coworking spaces, thus following the trend towards flexible, uncomplicated use of office space in the world of New Work. Originally designed as a stacking table for communication spaces, yuno has been expanded for use in the office: a special plug-in box can be docked onto yuno, making it into a full-fledged workstation in next to no time. The plug-in box in its powder-coated metal casing provides connections for electricity, network and USB with charging function. It also serves as a lockable storage compartment for utensils and valuables.
Office, Coworking, Homeoffice
Everything is in your hands.
Variants & technical data