Room systems
Acoustic Solutions
Acoustically effective partition walls or telephone boxes guarantee undisturbed, concentrated and confidential work in the open office or team office.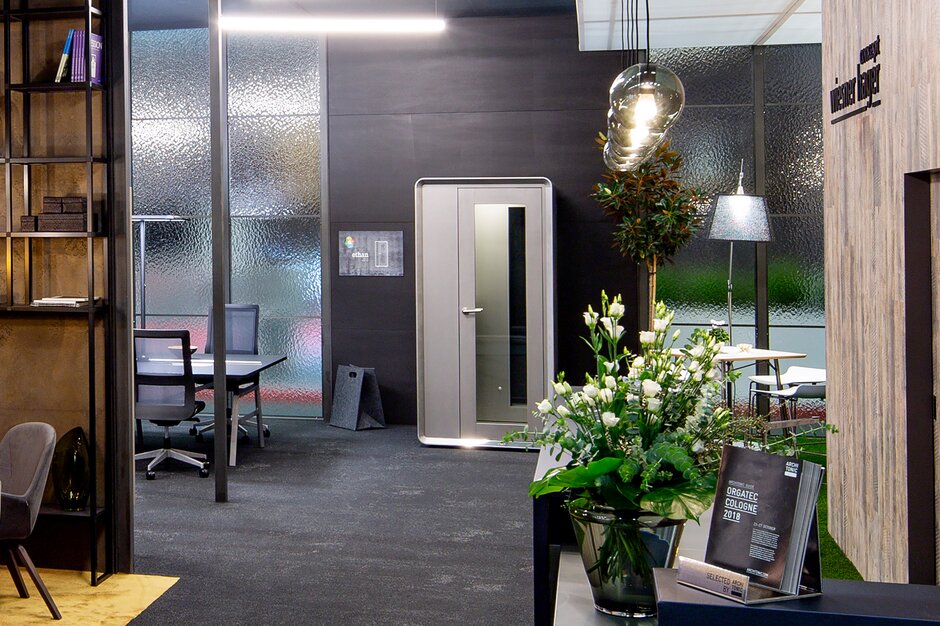 The Return of the Telephone Box.
So while the phone box on the street has had its day, it is now celebrating a remarkable comeback in the office. The relentless trend towards open-space offices also entails new requirements in terms of privacy and confidentiality. An acoustically shielded room offers the necessary quiet for telephone calls, in order to concentrate on one's conversation partner and to conduct both business and confidential telephone calls.