Configure furniture sets online – use planning data directly.
We have added planning scenarios to our CAD product catalogue. This means that complete modules or sets (e.g. conference table + matching conference chairs) can be configured online and then included directly in the planning. With this tool, plans and offers can be created much faster.
Whitepaper: Rethink your office
Seven scenarios for planning office space after the COVID-19 crisis:
Wiesner-Hager is focusing intensively on the question of what the future path towards New Work might look like, and envisages seven important office work scenarios during and after the corona crisis.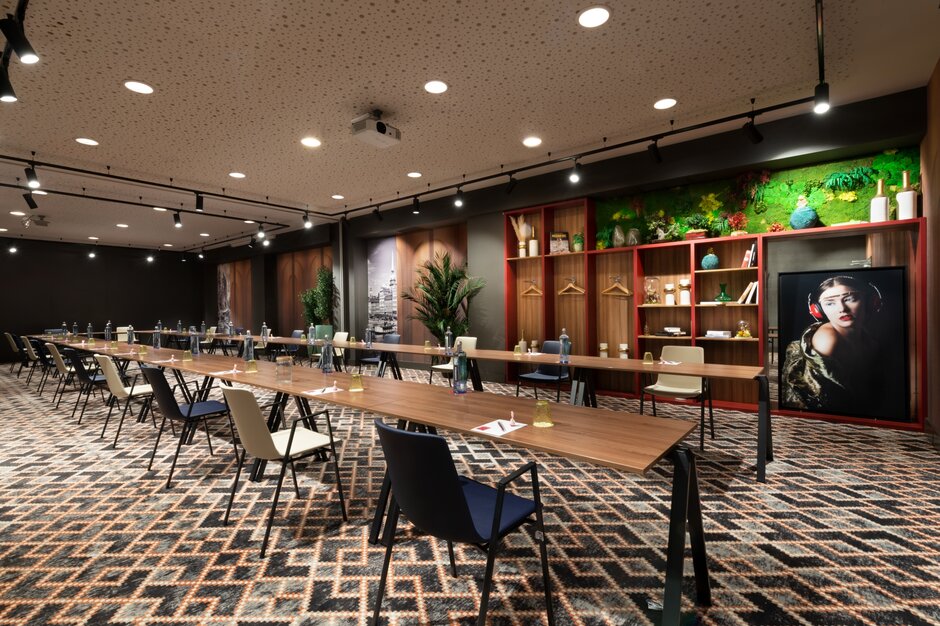 Competence in the hotel furnishing sector.
In the hospitality and congress industry Wiesner-Hager is positioned as a specialist for meeting and event furniture. Wiesner-Hager is a well trusted furniture supplier of international hotel chains, congress and convention centres, as well as community and concert halls. Meeting and event facilities in all sizes are equipped. Incidentally, the products impress with their design and comfort and are also often used for lobbies, in restaurant or bar areas.