Interior Design
Interior design is becoming increasingly important. Good office architecture increases motivation and willingness to perform and communicates the company's corporate identity. In association with the specialists from Roomware Consulting, we offer you a comprehensive interior design package:
Functional concept
Design, color and material concept
Execution, detailed planning
Invitation to tender, offers, allocation
Realization
Office Consulting
Intelligent usage concepts and cost-saving space optimization ensure more efficient work processes and promote communication. In conjunction with Roomware Consulting, you receive individual and agile office concepts in the sense of the New Work approach, which allow space, people and technology to merge.
Whitepaper: Rethink your office
Seven scenarios for planning office space after the COVID-19 crisis:
Wiesner-Hager is focusing intensively on the question of what the future path towards New Work might look like, and envisages seven important office work scenarios during and after the corona crisis.
The most important office scenarios:
1. Physical Distancing: Distance regulations and hygiene tools as short-term safety measures.
2. Remote Working: Working from any location as well as cloud collaboration are rapidly gaining in popularity.
3. Home Office: From the exception to the rule: mobile working from your office at home.
4. Hybrid Meetings: Seamlessly integrating participants into virtual meeting rooms.
5. New Room Arrangements: Co-working units, multimedia rooms and silent spaces are at the focus of office planning.
6. Activity-Based Working: Work increasingly takes place away from the classic desk.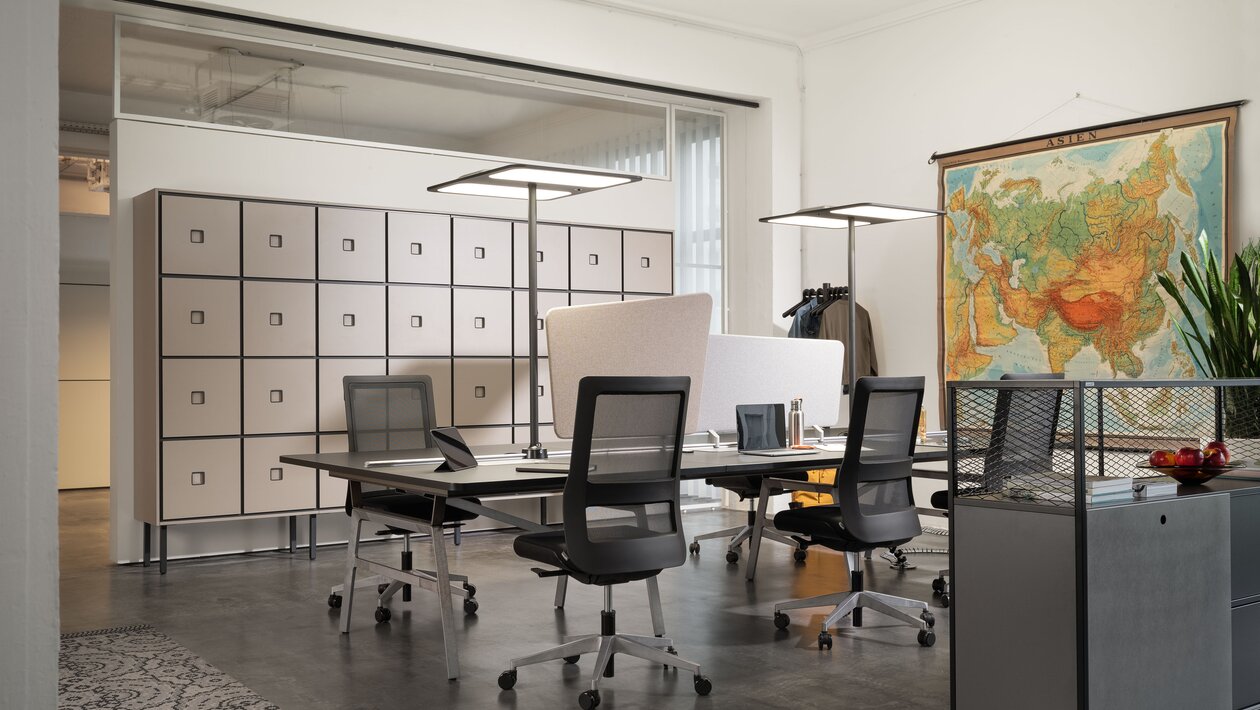 7. Reduction of storage space Digitalisation massively reduces the need for physical storage space.