Rethinking the office: Future working environments have little in common with the familiar office. As a specialist in office furniture, we deliver creative solutions for our customers. We develop innovative products in cooperation with international designers for events and conventions, trainings and seminars, offices and health care.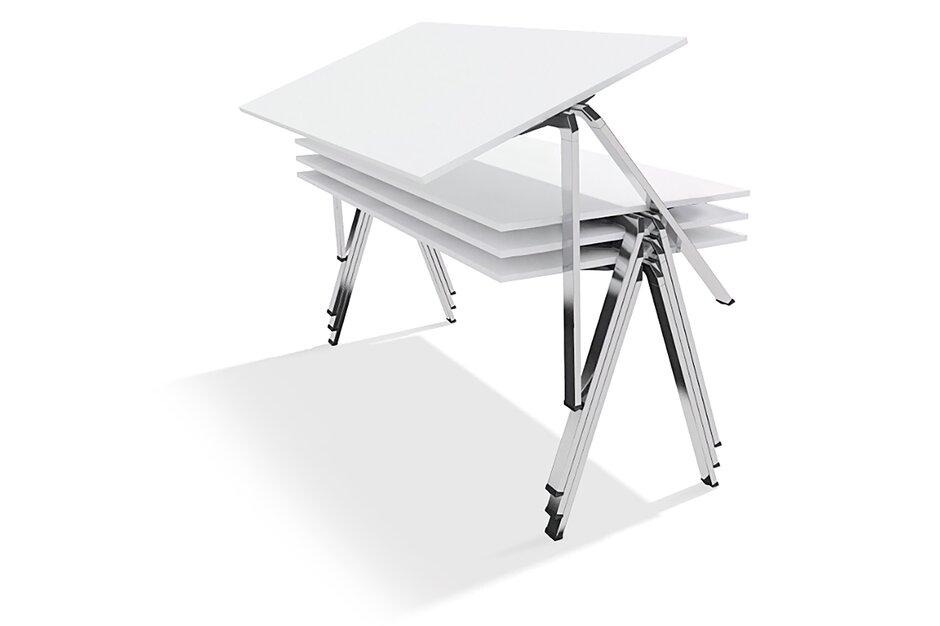 yuno. The smart alternative to the folding table
Conference and convention halls call for a particularly high degree of efficiency in the handling of tables and chairs. The yuno stacking table was designed with just such areas in mind. The design of the table facilitates compact stacking – without any need to fold the frame.