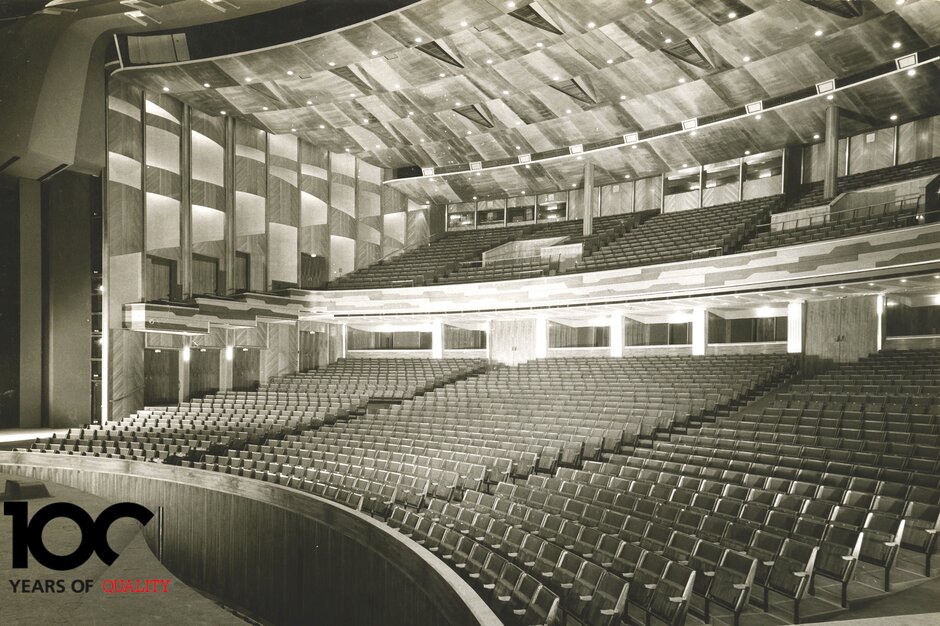 100 years of Wiesner-Hager Furniture.
The kind of furniture used on the high seas, the years when women kept the company afloat and the reasons why Wiesner-Hager secured a leading role in the theatre are just a few examples of exciting anecdotesin the company's 100-year history. Take a seat!
Office of the year:  Two Golds for Wiesner-Hager projects
In 2020, real estate service provider CBRE once again presented the "Office of the year" award for the most beautiful offices in the country. Wiesner-Hager projects won the first prize in two categories. The interior design company Schönstil from Vienna won the "Young Companies" category. The ergonomic etio double workstation from Wiesner-Hager was chosen for the workspace. The office's appealing interior design is by Yvonne Meindl-Cavar (Schönstil). ACP TEKAEF, specialist for print and digitalisation solutions from Upper Austria, impressed in the "SME" category. The entire furnishing for this project was provided by Wiesner-Hager.
Break the wall: Fresh design and smart functions.
There is a lot of creative poten-tial in our new products: the fresh design and smart functions open up a wide range of applications in all areas of communication and regeneration. Discover up-to-date answers for contemporary architecture in offices and public spaces.