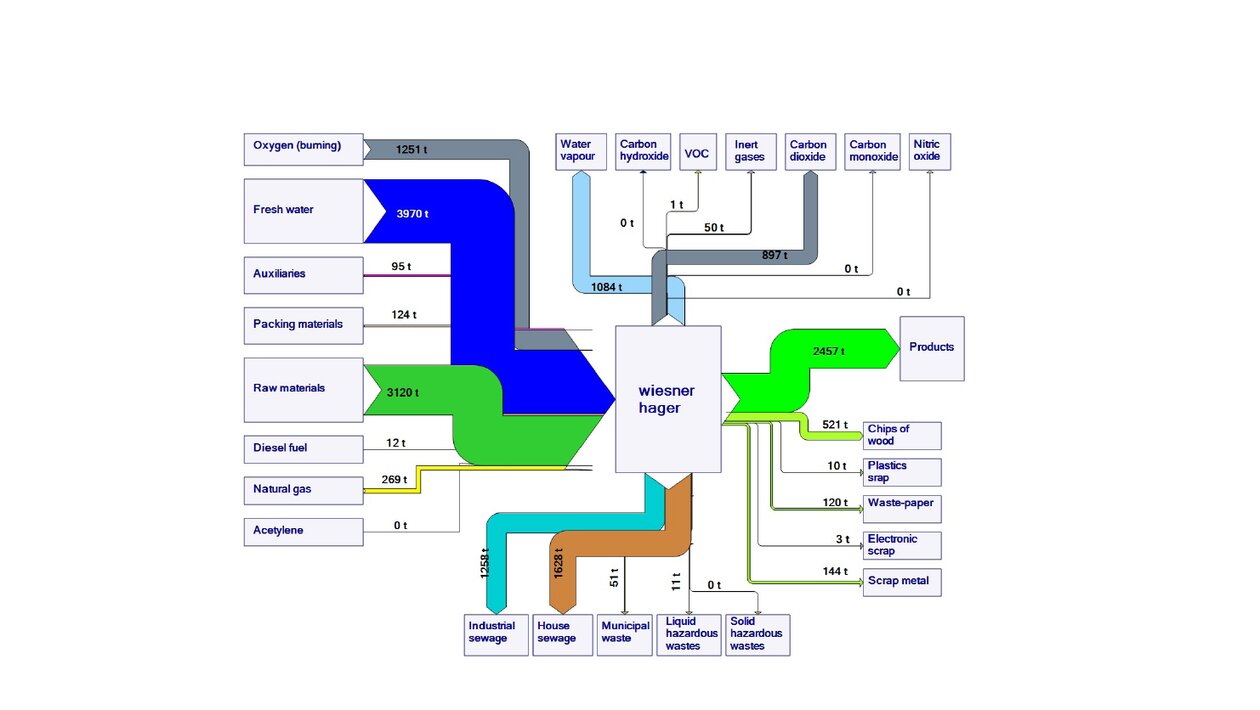 In the inventory analysis, all material, energy and elementary flows - the so-called input - are first determined. These later leave the plant as output in the form of products, waste, emissions and waste heat. The difference between the sum of inputs and outputs is an important quality criterion for the inventory analysis. The smaller the deviation, the more comprehensive and accurate the inventory analysis was carried out.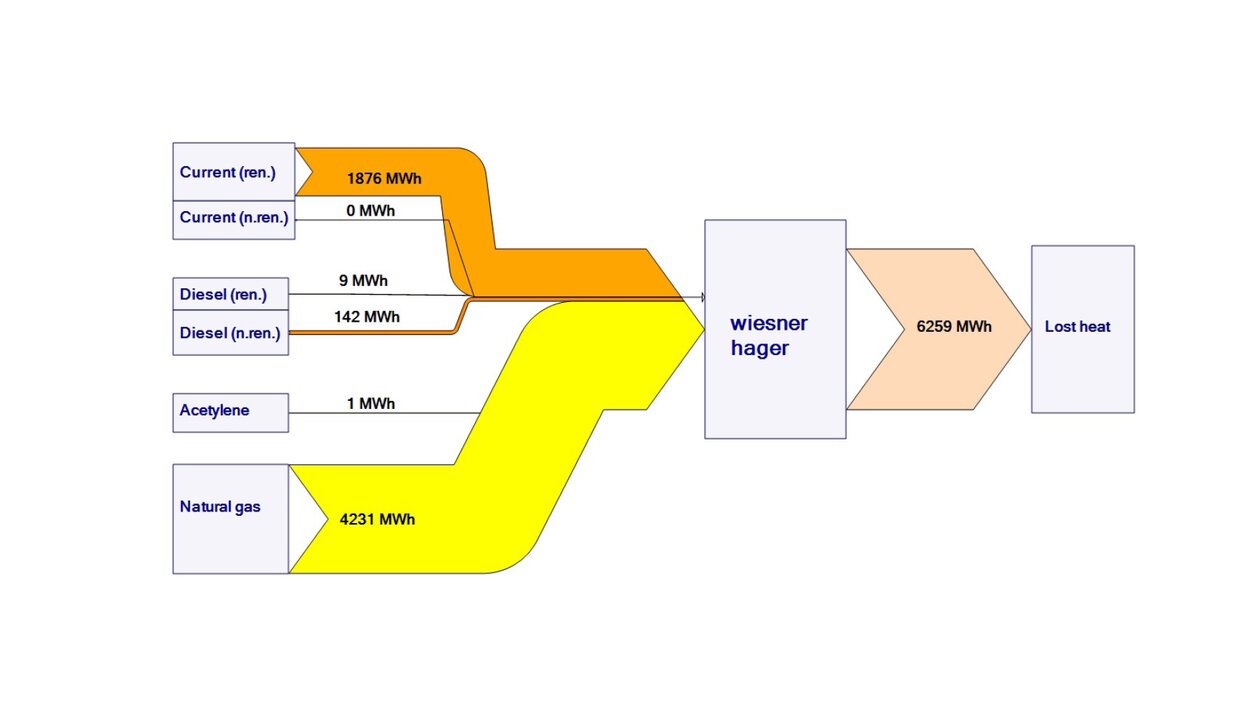 Apart from the materials and their masses the energy flows have to be established and recognized.
Environmental Product Declarations
Environmental impact
The impact assessment is based on the scientific CML process, the method of influencing factors. The following environmental consequences are analysed and shown: the greenhouse effect (GWP), the depletion potential of the stratospheric ozone layer (ODP), the summer smog creation potential (POCP), the acidification potential of soils and water bodies (AP), the nutrification potential of soils and water bodies (NP), as well as the depletion of abiotic resources (ADP).
We consider the protection of the environment as a concern of vital significance. The management of the enterprise will review these eco-political guidelines at regular intervals with regard to new requirements, and it will establish procedures required for their effective implementation into operational practice and provide the necessary means.

Sustainable Product Design
From the product specification to series maturity ecological requirements are always considered in the development process. This includes the selection of eco-friendly materials such as PEFC or FSC certified wood from forests cultivated according to sustainable forest management schemes, the use of recycled materials, or the use of more renewable primary products, to name but a few. To ensure that our products are recyclable to a great extent we largely avoid composite materials and develop dismountable constructions. Material designation, repairability and a harmonised service life of the components used are also important requirements on the product design.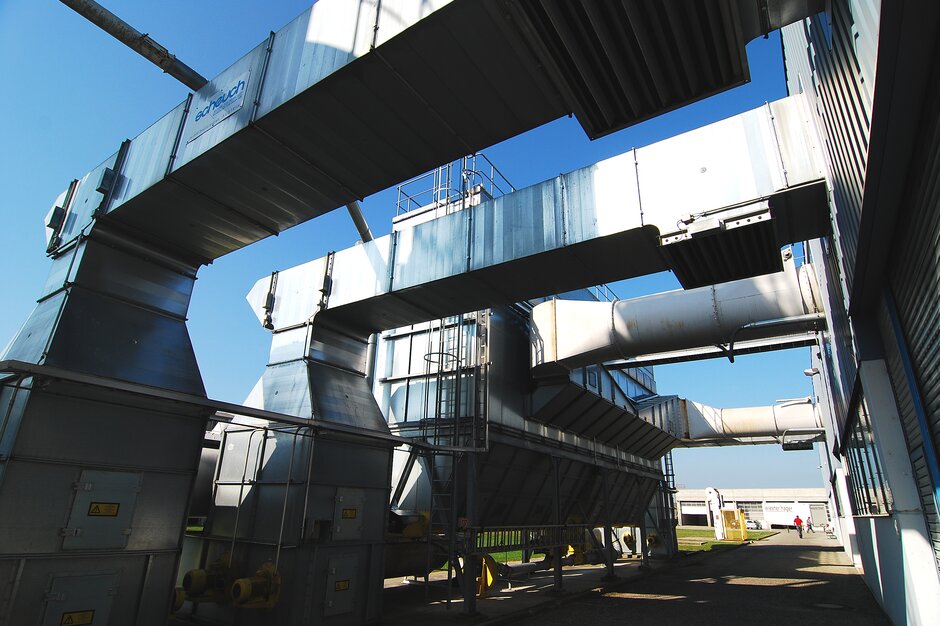 Energy-saving wood chip extraction
Automatic adaptation to the required extraction capacity
Lower power consumption (-30% corresponds to 80 kW)
Lower heat demand due to 100% hot air recovery in the heating period
Lower dust loads for employees and ambience (0.1 mg/m³)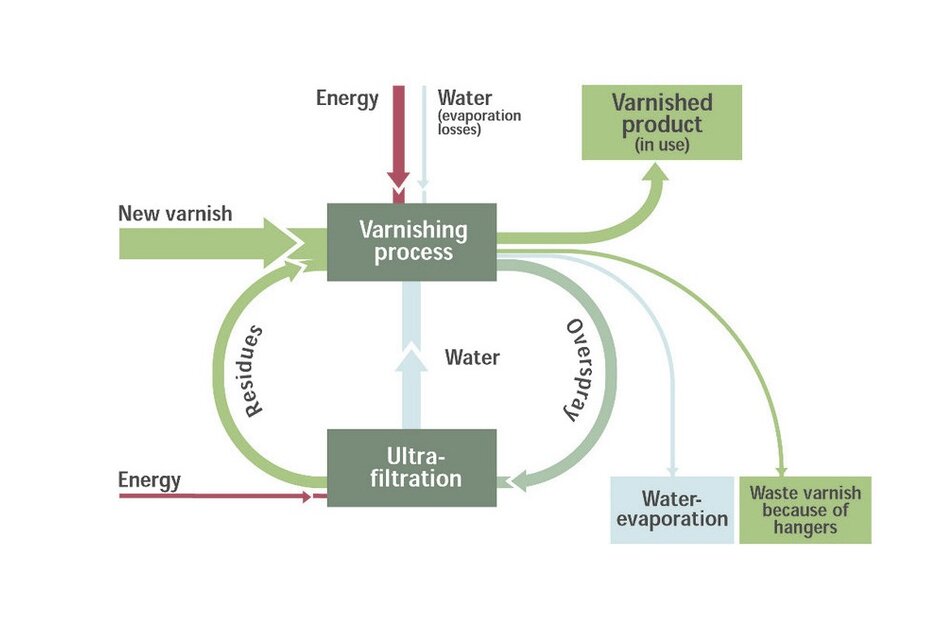 Direct recycling
The direct recycling process implemented in important parts of production made it possible to substantially cut energy and material input and simultaneously reduce waste accumulation. It is part of the extensive environmental scheme that has marked the turnaround in Wiesner-Hager's environmental policy since the late 1980s. For example, by introducing ultrafiltration of the lacquer overspray plus material recovery in wood lacquering we could save up to 70% of the lacquers and were able to slash the accumulation of paint sludge. At the same time we also introduced eco-friendly water-based paints - a significant step towards the reduction of VOC emissions. Metal surfaces are provided with emission-free powder-coating. In this case, too, almost 100% of the overspray is recovered and reused by means of state-of-the-art colour change systems.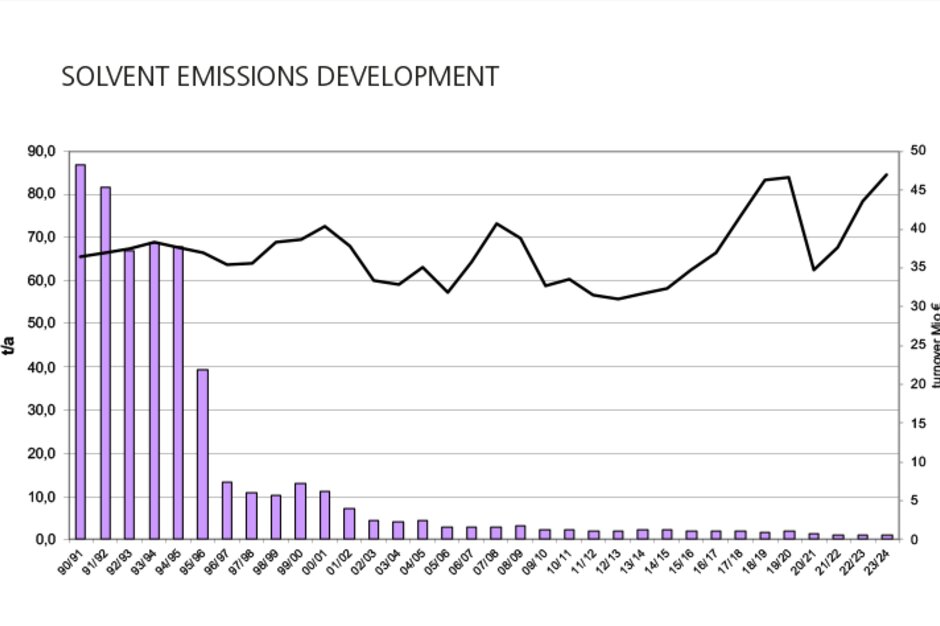 Technologies to reduce wastewater
3-step cascade flushing technology in metal pretreatment
Oil separator and filter technologies for longer service lives of the treatment baths
Modern wastewater treatment plant with automatic sampling device and measured value recording