With m.zone, Wiesner-Hager has developed a mould-breaking interior design concept for offices which is perfectly suited to the organisation of agile businesses. m.zone consists of individual elements such as room dividers, modular and standalone furniture pieces, which can be combined flexibly to create new working environments to suit client's individual ideas and needs.
New relevance of central zones.
What can be done with the underexposed area in the centre of the office? More options are becoming available, at least in theory. In practice, however, employers are afraid of too much comfort and too little efficiency. Studies prove the opposite: an attractively designed central zone with recreational areas and spaces for letting off steam is a win-win situation for all.
Acoustically effective partition walls or telephone boxes guarantee undisturbed, concentrated and confidential work in the open office or team office.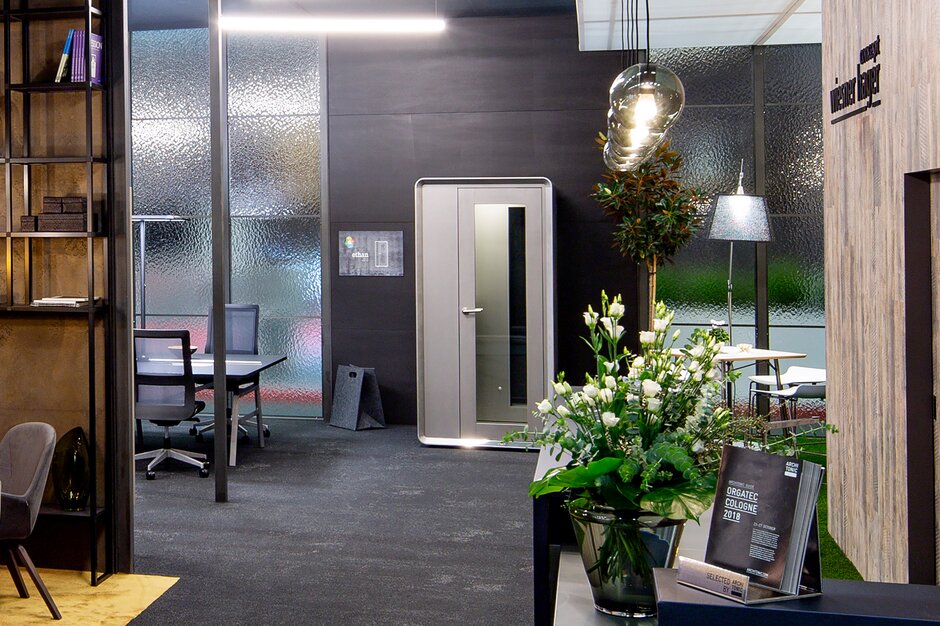 The Return of the Telephone Box.
So while the phone box on the street has had its day, it is now celebrating a remarkable comeback in the office. The relentless trend towards open-space offices also entails new requirements in terms of privacy and confidentiality. An acoustically shielded room offers the necessary quiet for telephone calls, in order to concentrate on one's conversation partner and to conduct both business and confidential telephone calls.