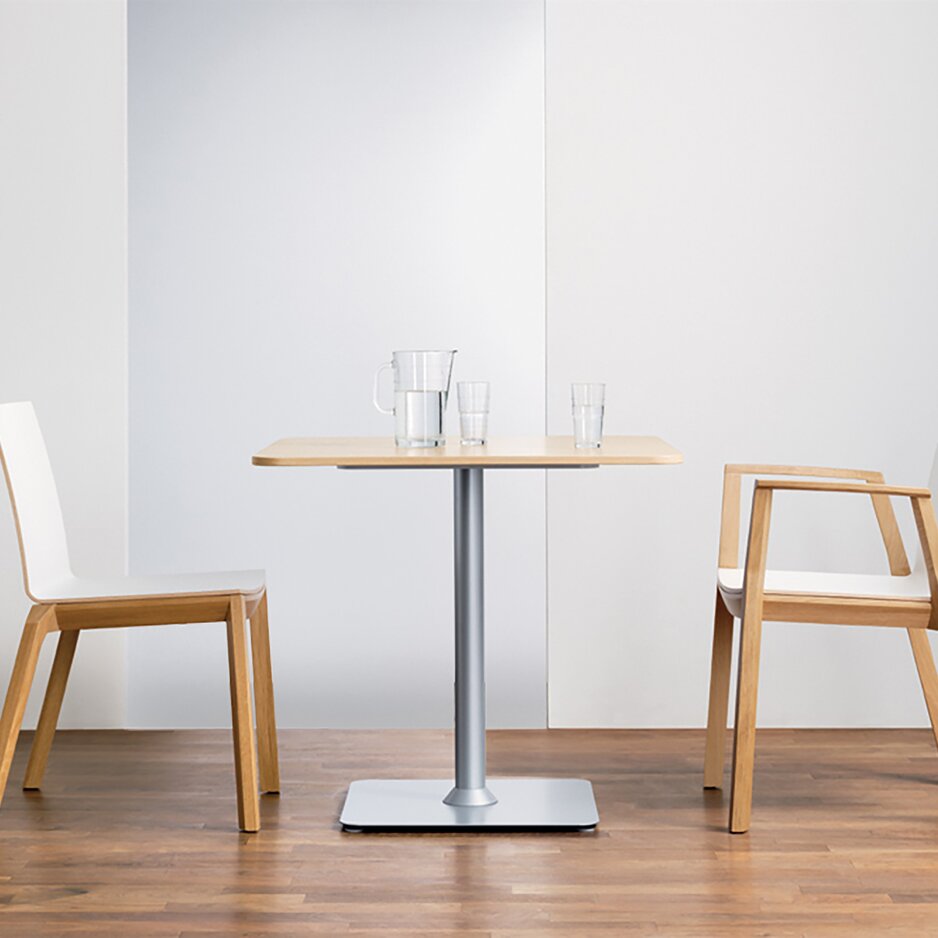 Chairs
arta
A newly developed technology connecting the frame allows the chair legs and plinths to slant in extremely elegant lines unprecedented with wood chairs up to now. Innovative technology and well-conceived construction have paved the way for this high-class, gracious design of arta. The lightness of the solid wood frame is even more accentuated by the seatshell with its flexible, sprung plywood back.
arta marks a turning point in the design of wood chairs.
arta's design mainly aims at combining the "harmonious" character of wood – natural, warm and comfortable – with future technological demands.
Bistro, Working Café, Canteen, Meeting, Health Care
Everything is in your hands.
Variants & technical data
Wooden chairs in modern office architecture?
arta is an attractive option, especially for middle and upper management communication and recreation areas. It is extremely versatile for applications in public areas: ranging from hotel restaurants, places of worship, museums and galleries, multi-purpose areas and halls for cultural and public events.
arta's high standard of quality is not only reflected in its design, but also in its construction and use of materials. The construction is notable for its sturdy, long-lasting quality. The high-quality luxury upholstery perfectly supports long sitting periods. All wooden parts come from ecologically managed renewable forests (PEFC-certified wood).