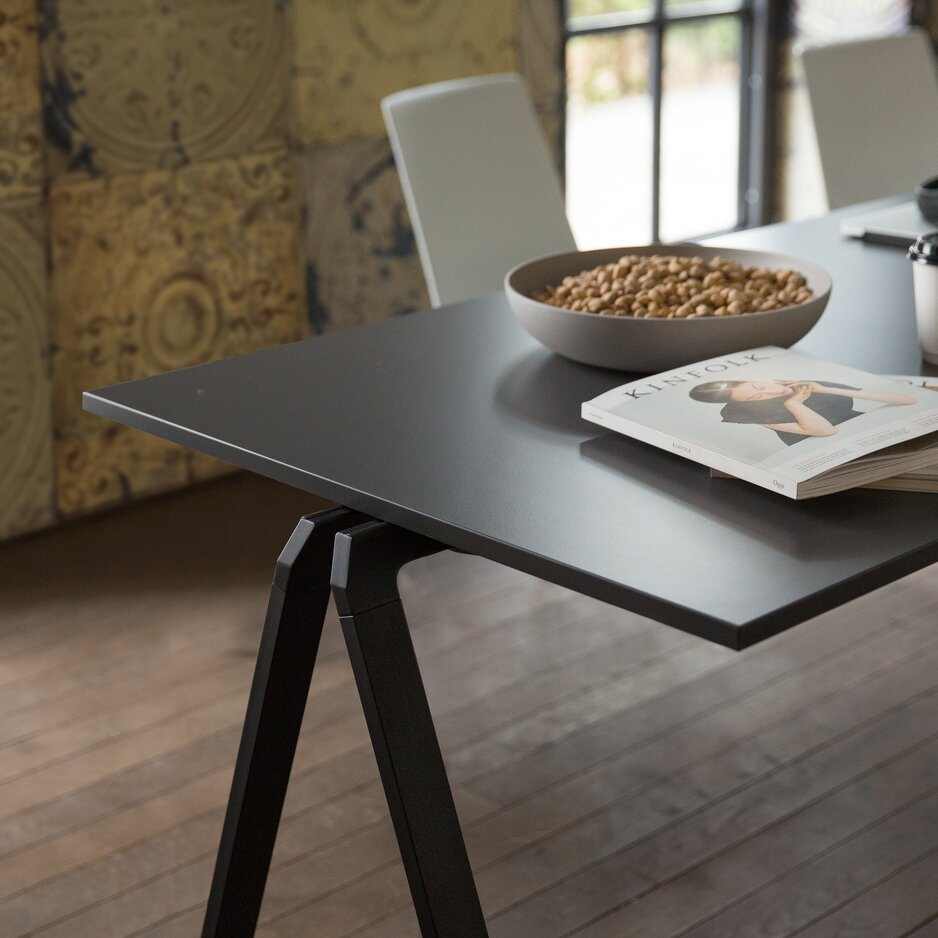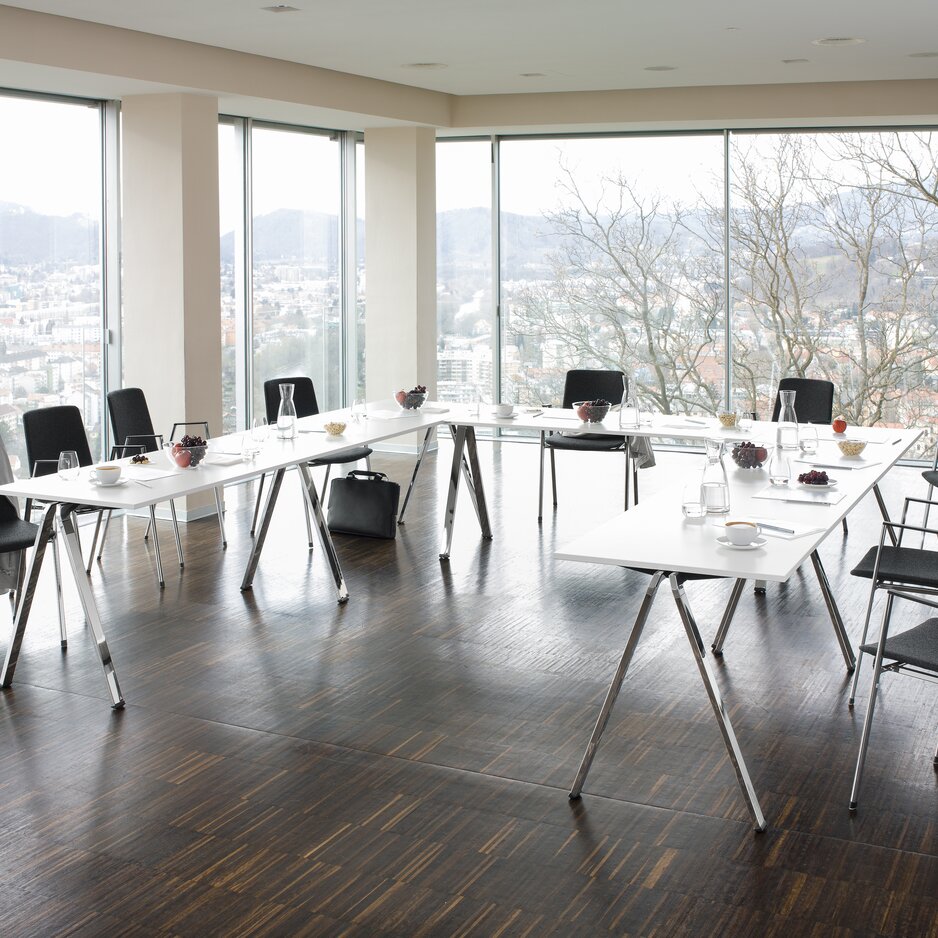 Table systems
yuno
The stacking table yuno impresses with minimalist elegance combined with an innovative design concept: it adopts all the positive features of a folding table whilst avoiding its weaknesses. yuno stacks easily and compactly without the need to fold the frame, meaning a significant time saving when setting up and dismantling tables, as well as space-saving storage.
To make it even easier to handle the tables, small castors are integrated into the glides. Thus, the tables do not have to be carried around. Instead, if lifted slightly on one side, they can be rolled from the transport trolleys to exactly where they are needed. In combination with the customised stacking trolley, this feature means yuno can be transported and stacked by just one person.
Event, Convention, Hospitality, Seminar, Meeting, Canteen
Everything is in your hands.
Variants & technical data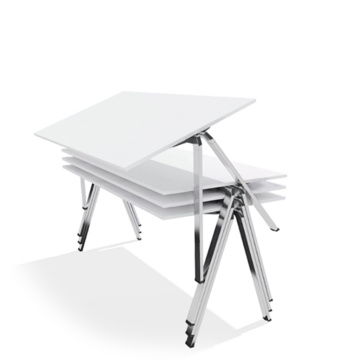 Rectangular table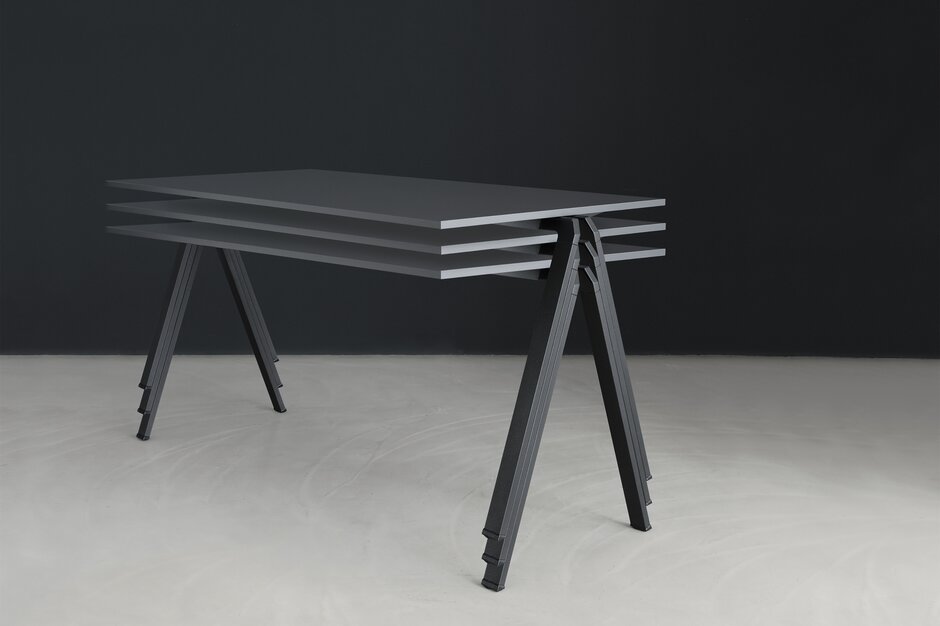 yuno. The smart alternative to the folding table.
In large, multifunctional rooms and halls highly efficient handling of tables and chairs is especially important. The yuno stacking table was devised for exactly these kinds of spaces. The design of the table facilitates compact stacking – with no need to fold the frame. yuno thus pioneers an entirely new generation of stacking tables. Moreover, yuno's high quality, aesthetically appealing design makes it an attractive choice for areas such as seminar rooms and creative spaces.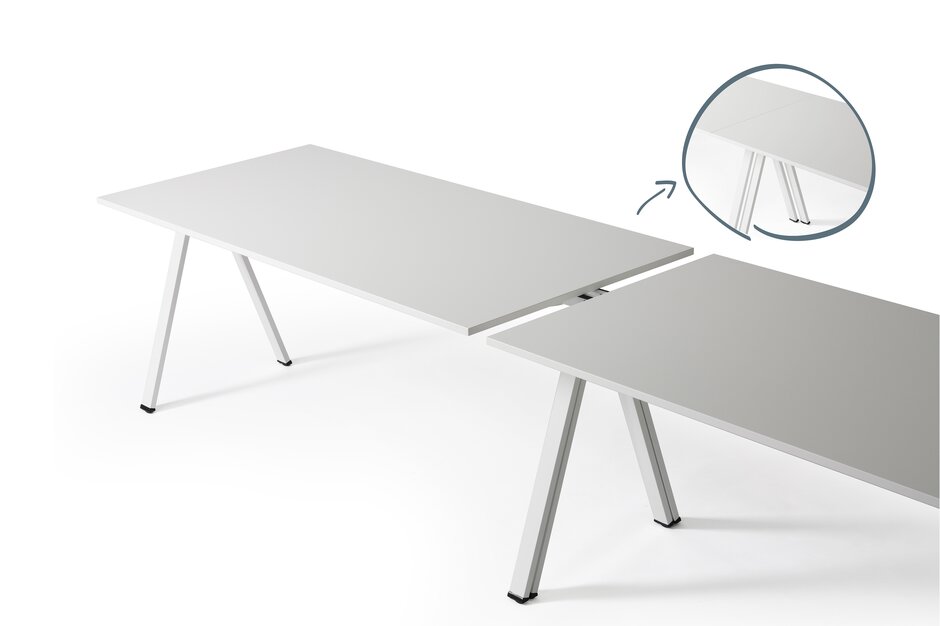 What is particularly practical when setting up tables for banquets or in rows is that, unlike traditional folding tables, yuno can be linked lengthways without additional linking elements thanks to its special interconnecting frame. This longitudinal alignment can be achieved in two ways: if the table legs are positioned side by side, the table tops join seamlessly. On the other hand, if the table legs are linked, so that together they form one leg, a space is created.