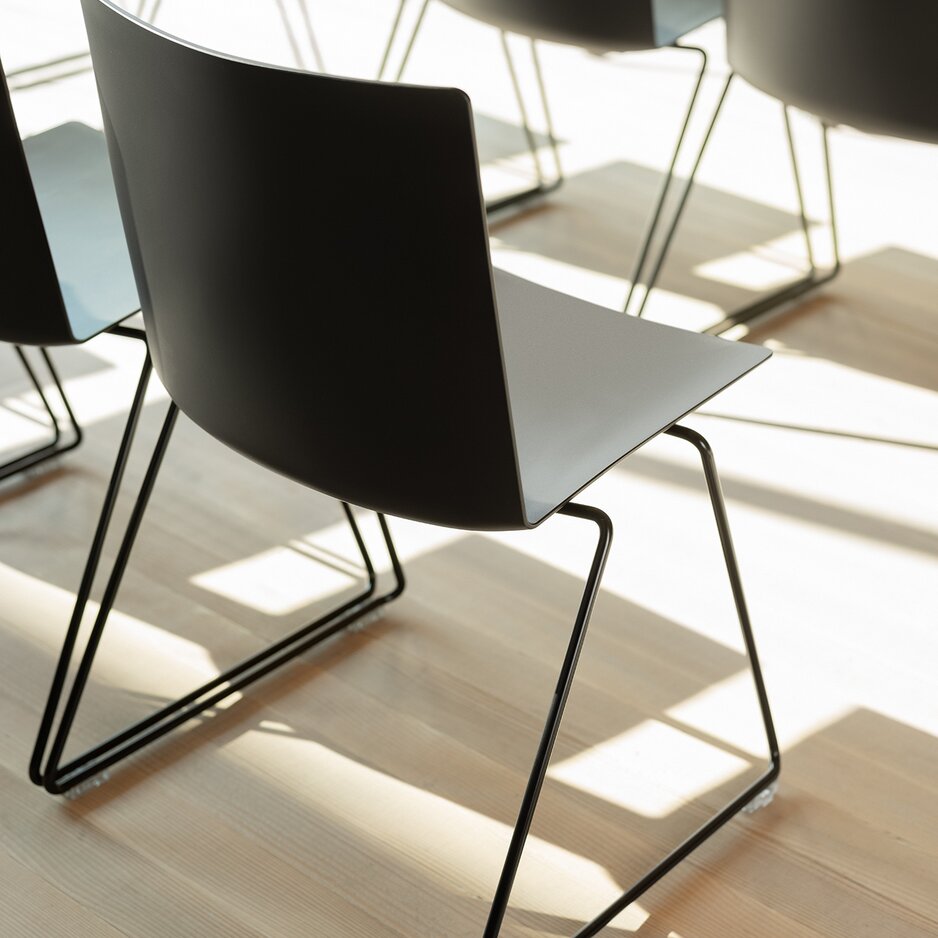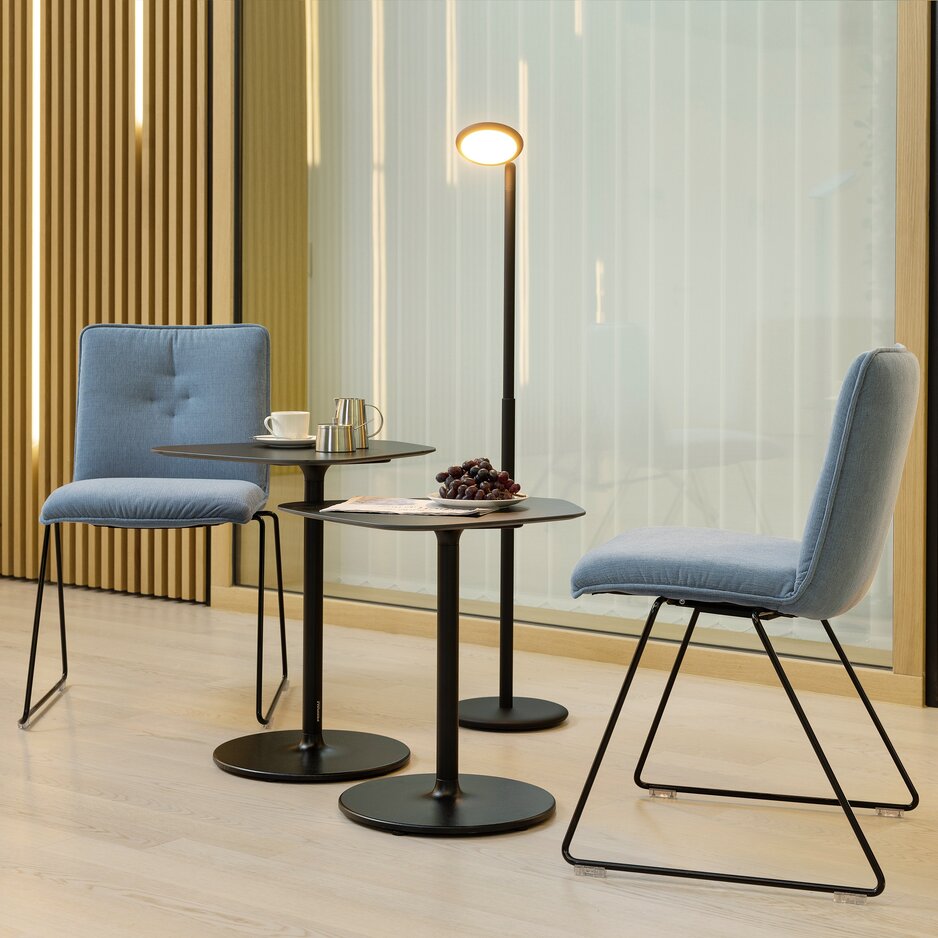 Chairs
batch
With the skid-base chair batch, Wiesner-Hager has succeeded in combining a minimalist approach to design with technological sophistication: The graphic two-component shell has a hard core and a soft outer shell. This is why batch offers excellent sitting comfort despite its flat design – the usual pressure points on the edges cannot be felt. The possibility of densely stacking up to 30 chairs at a height of only 2 m is the prerequisite for space-saving storage. The rows are connected by means of a linking element integrated into the frame glides. A blend of chairs, with and without arms, can be interlinked and stacked.
The high density stacking chair is ideally suited for use in large rooms and multipurpose areas such as conventions, conferences or seminars. Optional seat and row numbering that can be fitted without tools are also available. Although the plastic shell consists of two different components, the appearance is homogeneous. Its angular design coupled with the graphic skid frame made of 12 mm round steel is reminiscent of simple line drawings – the starting point for minimalism and reduction. An attractive selection of shell and frame colours together with numerous upholstery variants create a wide range of individual styles.
Hospitality, Convention, Event, Seminar, Meeting, Workshop, Canteen, Working Café, Bistro
Everything is in your hands.
Variants & technical data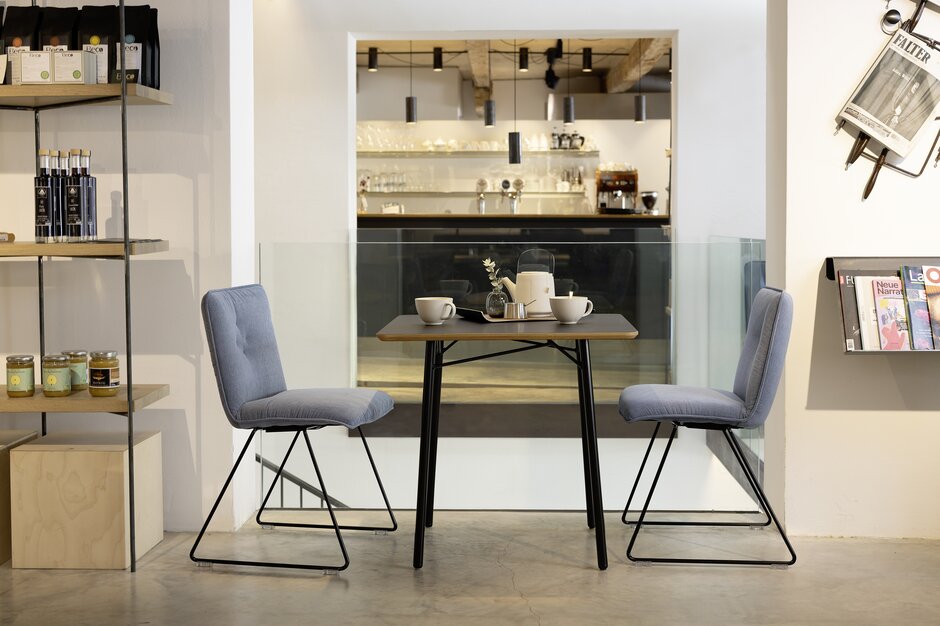 Formal minimalism combines with maximum seating comfort.
batch comfort is an extension of the successful skid-base chair with a version featuring luxuriant upholstery. Here, the minimalism of the delicate, graphic, round tubular frame combines with decidedly generous upholstery to lend the chair a homely, comfortable charm. The voluminous comfort upholstery is both visually appealing and pleasant to the touch, creating an interesting contrast to the graceful skid base. batch comfort can be stacked and linked and can be found in many areas of office architecture as well as in hotels and convention centres – especially in working cafés, conference lobbies, entrance areas, waiting zones and libraries.