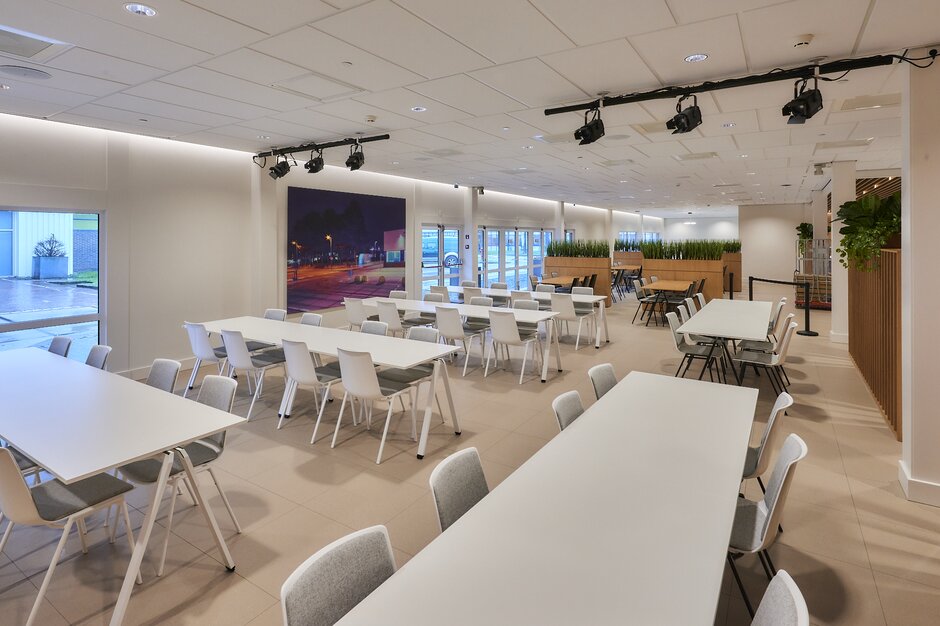 More than just a canteen.
From the simple canteen to the multifunctional company restaurant: The company MSD, which specializes in the research, development and sale of medicines, has created a modern restaurant for its employees in Haarlem/Netherlands.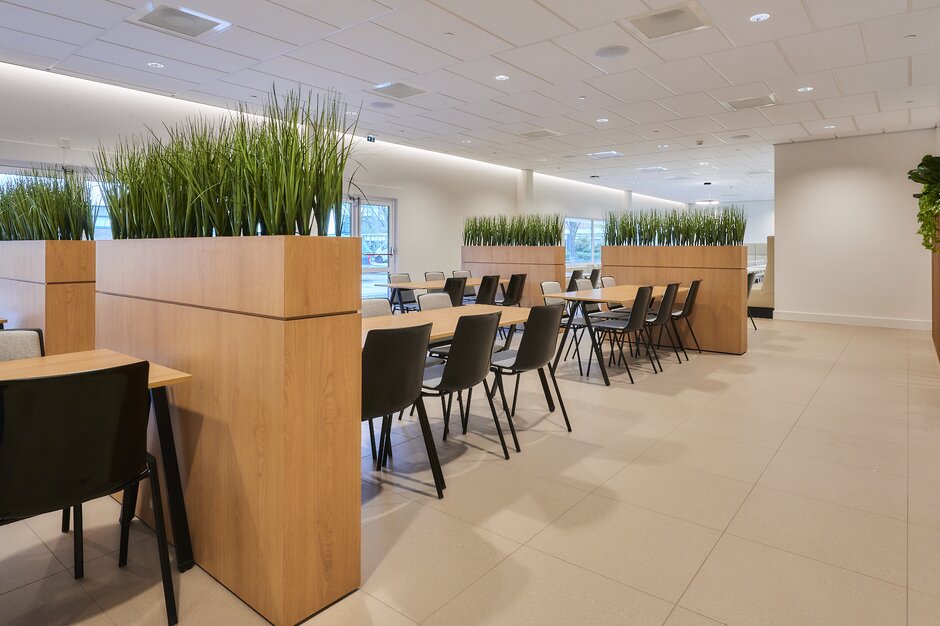 Communication & Regeneration.
The seating groups, consisting of the uncomplicated yuno stacking table in combination with the versatile nooi stacking chair, promote communication, even for larger groups. Planted room dividers zone the spacious restaurant and ensure a relaxed atmosphere.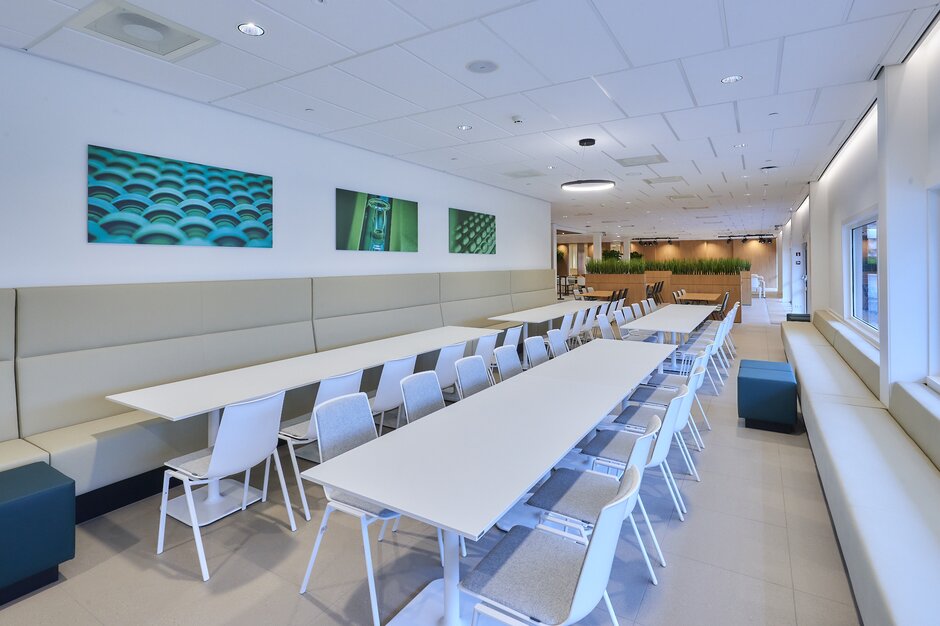 Flexible use.
Thanks to its flexible furniture, the company restaurant can not only be used for the lunch break, but is also suitable as a working café or event location.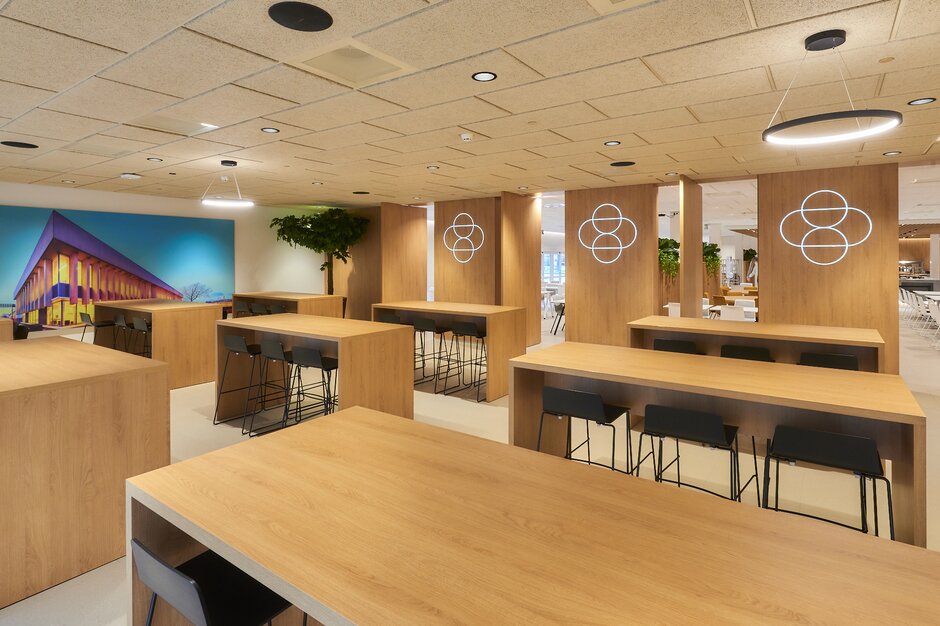 Changeable.
This versatile use is supported by different areas. In addition to the classic table-chair combination, there are also high tables with bar stools and lounge areas with upholstered furniture.
MSD presents itself as a role model for the redesign of company restaurants: Through the conscious interplay of colors, materials, light, room climate and furniture, simple canteens become regeneration and communication zones that are used as a whole.