Change of Location for Wiesner-Hager Showroom in Graz.
The Graz sales office and showroom have moved from Bahnhofstraße to Robert-Viertl-Straße, and boast an impressive, modern new-work showroom.
Located in the south of Graz, directly at the junction of the A2 and A9 motorways, this was a perfect location for the new Wiesner-Hager showroom. The new working environment of the Graz location has been created on 290 square metres of state-of-the-art office space on the first floor of a building belonging to a renowned civil engineering firm.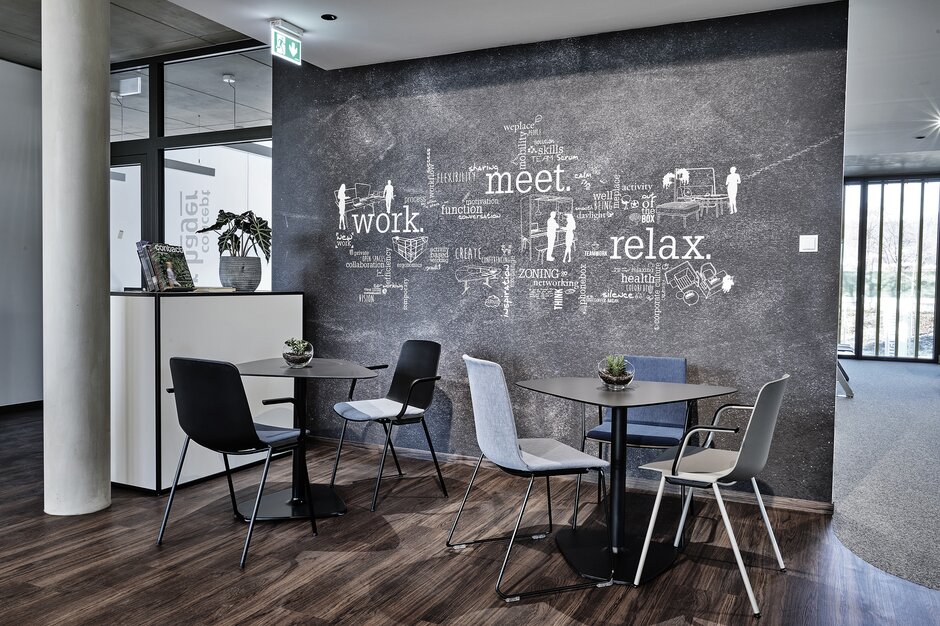 A small café awaits visitors as soon as they enter the showroom. In addition to a space provided for relaxation and communication, the café can also be used as a team-building working area and offers a wide range of options for agile working.
There are also opportunities to retreat. Meeting points, an area for co-working and a multifunctional zone for events round off the concept.
Further showrooms are available in other Austrian cities, Germany, the Netherlands, France and the Czech Republic.
More impressions