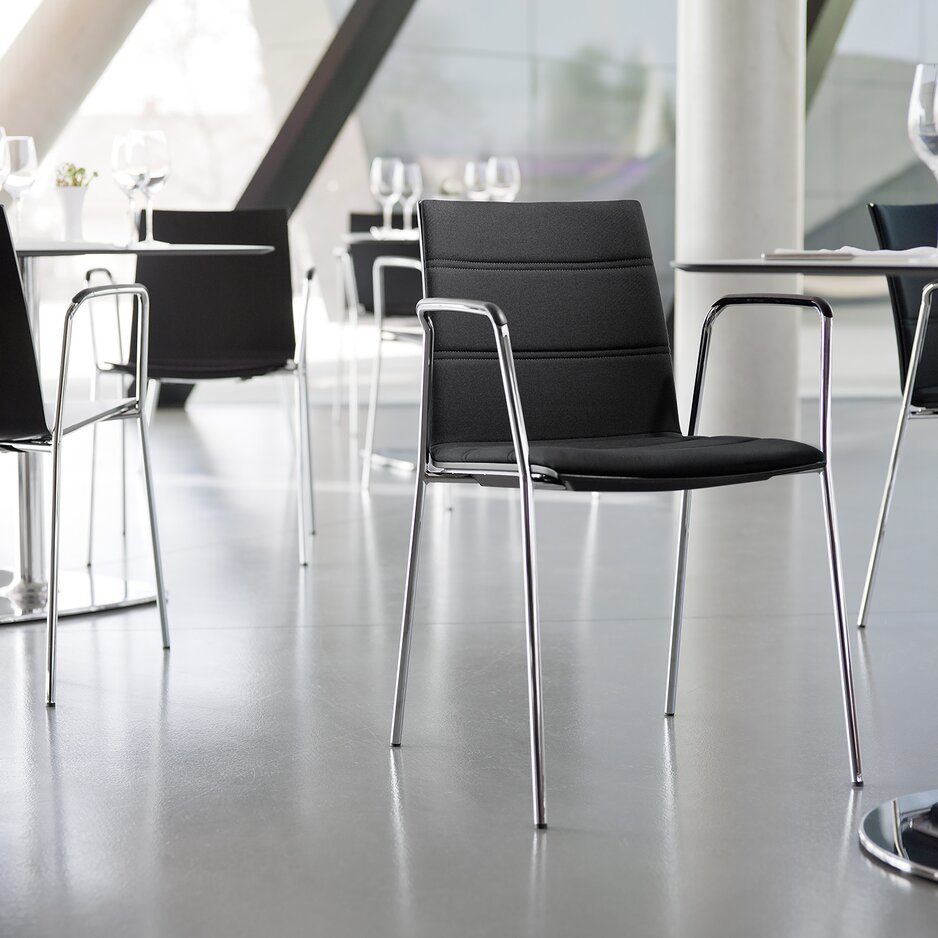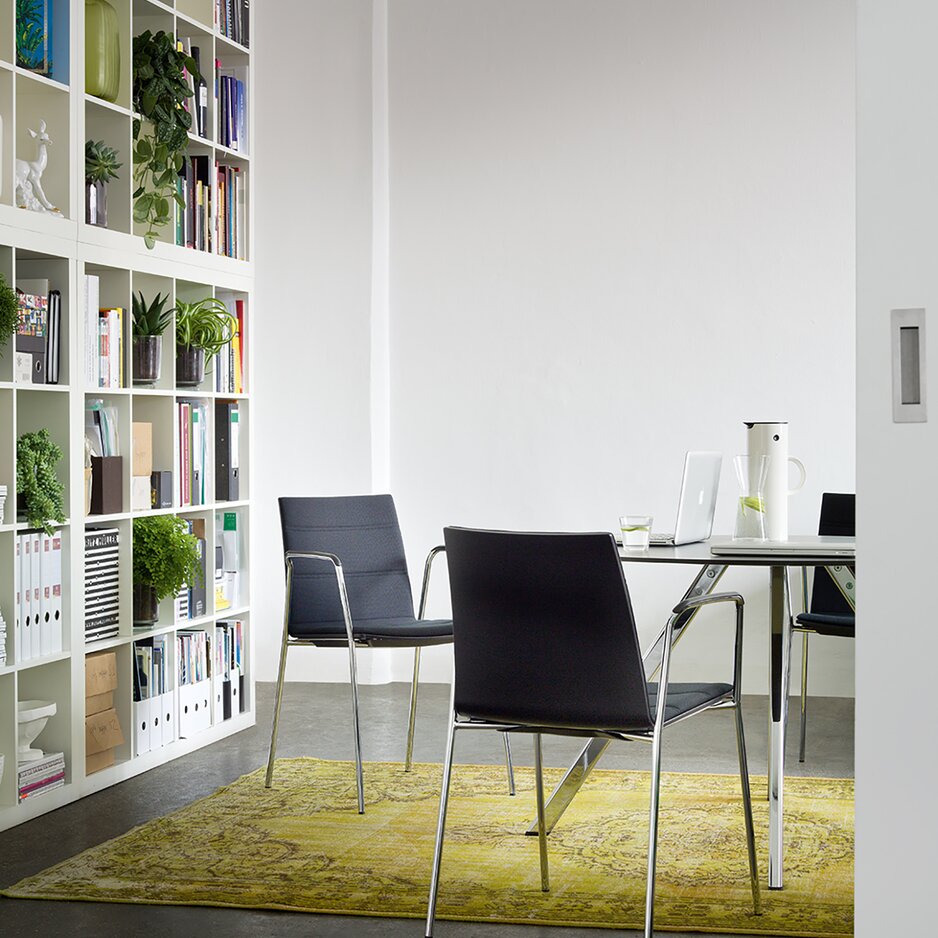 Chairs
update_b
update_b from the update chair family has been specifically developed to be used in cafés, restaurants, bistros and cafeterias: light and delicate-looking the frame dimensions, fluent armrest design, an ergonomically-shaped seat shell and optional high-grade luxury upholstery.
update_b offers a number of options: The seat shell is available with higher back for more formal look and as materials, there is a choice of beech or oak plywood and easy-care laminates. A variety of colourful beech stains for the shell and powder-coated or chrome for the frame finishes make the update-bistro an eye-catching feature in any cafeteria.
Working Café, Bistro, Canteen, Meeting, Seminar
Everything is in your hands.
Variants & technical data

The functionality of update_b reflects in its sophisticated design. A stack of eight chairs is a little more than a metre high and update_b without arms weights only five kilogrames, which speaks of its excellent mobile use.The form, function and material of update_b make it a favorite among Wiesner-Hager sitting furniture.