Table systems
clip
Universal in application, with a high standard of design and quality, yet realistically affordable. These attributes clearly distinguish the clip table range from the tables usually offered on the market. clip impresses with its neutral and reduced design that blends well with various architectural styles. In combination with its high functionality, clip commends itself for all possible applications in a building.
The impressive, clear design of clip is evident in every last detail of the product. The tabletop set at a distance to the frame creates a light, floating look. The minimalist line of the design is consistently followed by the linear, four-legged frame, finished off by a flush-mounted top. The options of either round or square frame profiles allow clip to be combined with all chair types from the Wiesner-Hager range.
Meeting, Canteen, Seminar, Education
Everything is in your hands.
Variants & technical data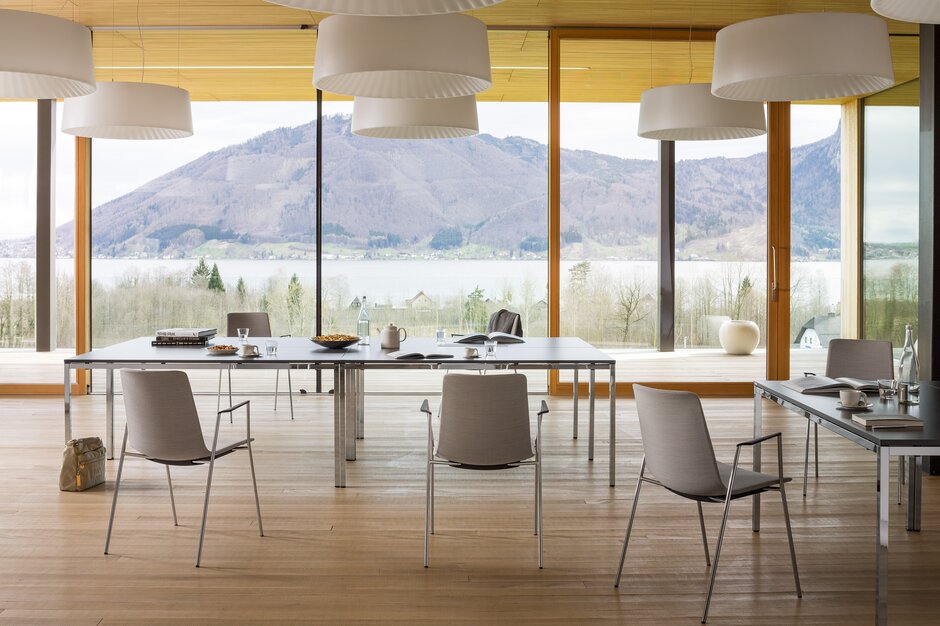 clip is neutral in design, yet highly versatile in style and function. The vast range of tabletop formats turns clip into a multi-purpose table series that suits practically all applications: in snack bars, company restaurants and recreation rooms just as much as for presentations, meetings and conferences. For creating various configurations, suitable linking devices are available. On request, the tables can be provided with electric cabling to
permit the use of electronic media.