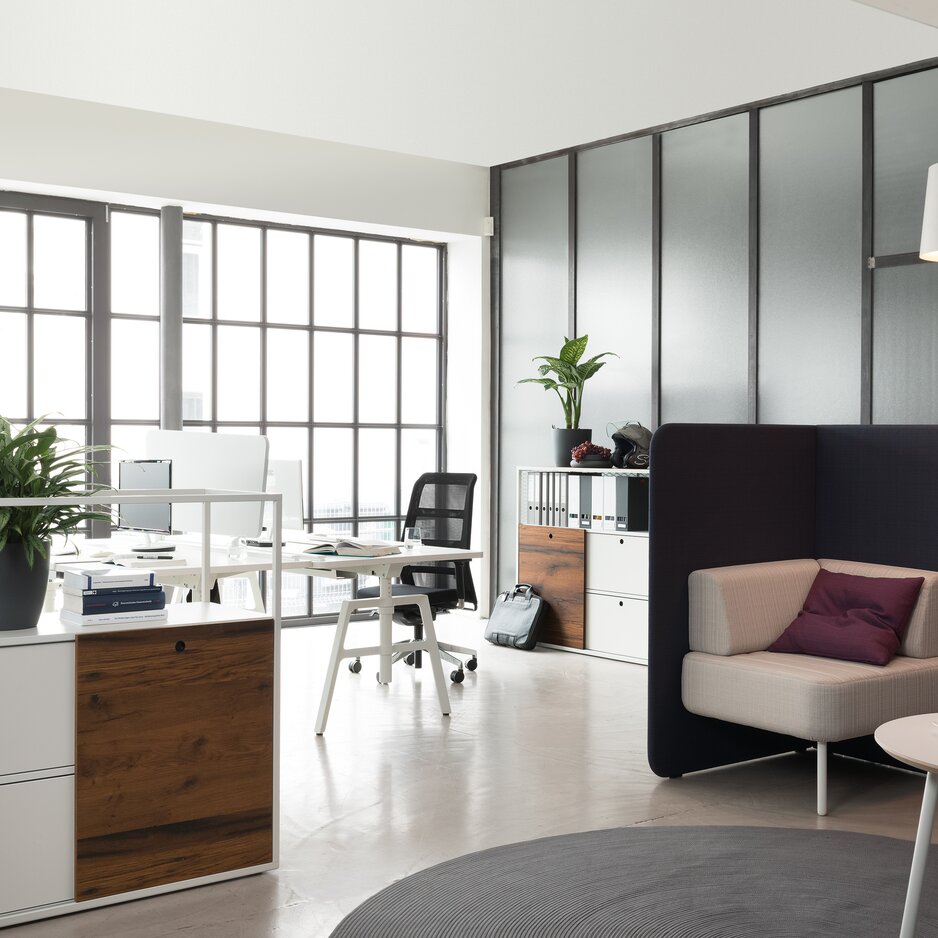 Cabinets and shelves
cage
cage. A cabinet system that impresses with its striking design language and authentic blend of materials, cage is the perfect solution for storage space and zoning.
large selection of variants
A square profile tubular frame redefines a room and sets new accents in the space. Open and closed modules, horizontal and vertical cubes and a choice of unusual materials open up a wealth of options for specifiers. Based on a distinct grid design, the cage system allows designers to create combinations that zone and structure the space. A corner shelf element creates a natural transition between two components.
Office, Executive office, Conference
Everything is in your hands.
Variants & technical data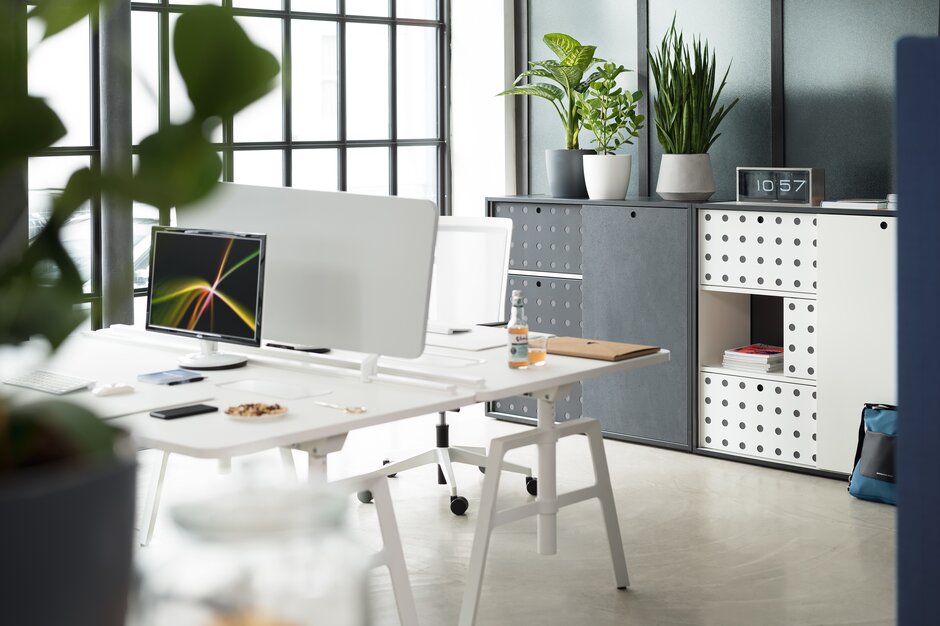 Using a great variety of materials, finishes and colours, cage gives designers and architects plenty of scope to create the look they want. In terms of storage space, cage helps to order and organise things, but also serves as a room divider and screen. While the first and second document file levels are designed to be purely functional, the third level provides a full range of options, open top elements that provide views through the space. This level also serves as shelf space and for presentation and may be fitted with a tray and a magazine holder.