Office chairs
poi
The elegant monocoque design is the characteristic feature of poi. The shell has an enveloping effect and conveys a feeling of security and protection. The soft core is inviting and comfortable.
large selection of variants
poi stands for high seating comfort and ergonomic functionality. It can be precisely adapted to the dimensions of the user's body. The laterally arranged quick adjustment of spring force ensures that the reclining pressure can be very easily adapted to the body weight – via two and a half turns at most. Additionally, the next-generation synchro-mechanism permits a finely coordinated movement of seat and back. A sliding seat permits the horizontal adjustment of the seat depth. In combination with the optional adjustable lumbar support, the infinitely variable seat height, and the multi-dimensional arm rests enables the chair to be perfectly adapted to fit every body type.
Office, Coworking, Homeoffice, Conference, Convention, Seminar
Everything is in your hands.
Variants & technical data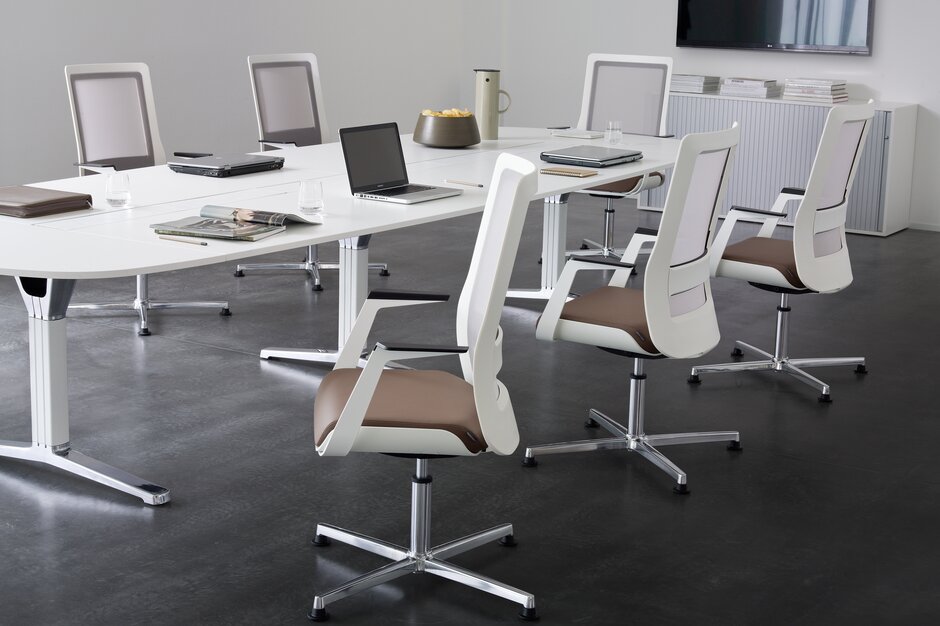 Conference chair.
The chair series also includes a conference chair. Thus, the agreeably dynamic poi way of sitting can be enjoyed throughout the office and wherever else poi is used: in conferences, meetings, and seminars.

Design.
poi represents a completely new generation of swivel chairs: the perfect combination of aesthetics, comfort and well-engineered ergonomics makes poi both unique and economically attractive. These characteristics have earned the new swivel chair range a coveted reddot design award 2013.