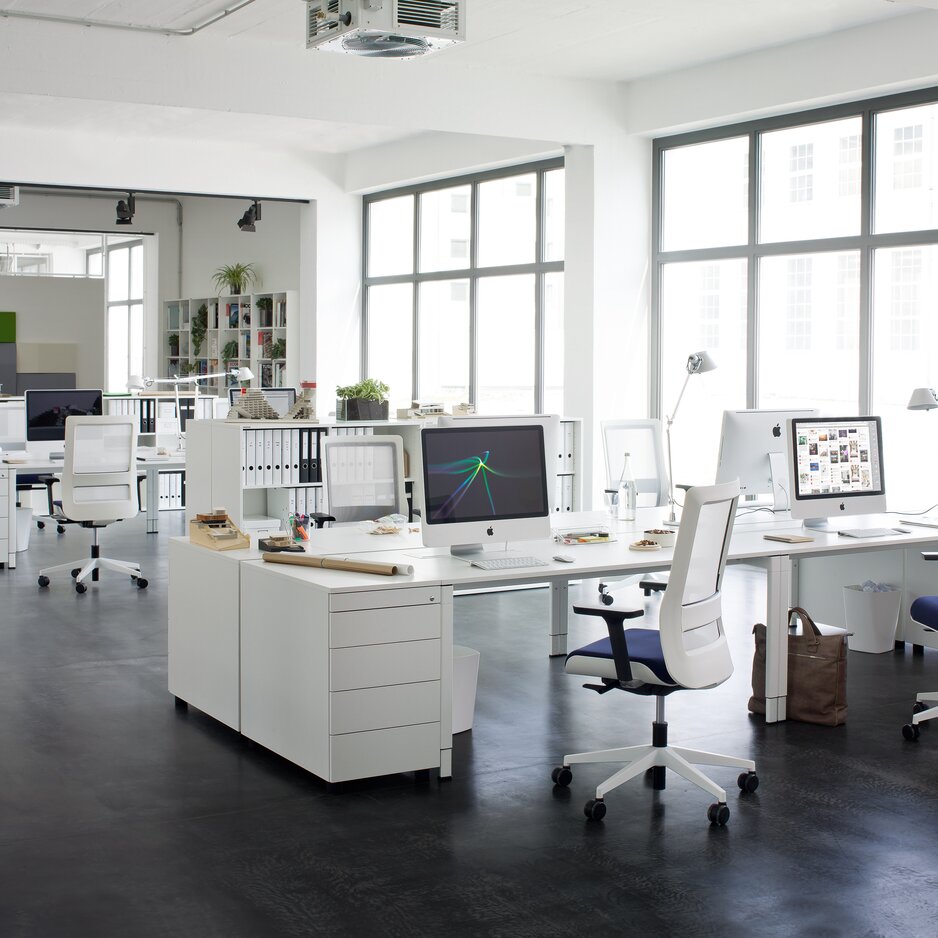 Container
float_fx pedestals
float_fx pedestals for a personal storage capacity at the workstation are easy, functional, safe and flexible in their features. The reduced design enables a combination with any furnishing style; a choice of various surfaces offers room for individual design variants. Every single detail of the float_fx pedestal reflects the product's high quality standard. For example, it features a new locking double castor that can carry a load of 70 kilos.
large selection of variants
The drawer runners by the renowned manufacturer Hettich® work on the ball bearing principle and guarantee a high load capacity and exact, smooth sliding action; softened drawer stops stand for high comfort every time the drawers are opened. The differentiated comfort package of float_fx pedestals offers a choice between various product features: from the variant trend up to the variant comfort with an integrated Silent® automatic return system with soft stop. comfort and trend – both variants, each in its very own way, embody the leading standards of quality, design and user comfort.
Everything is in your hands.
Variants & technical data