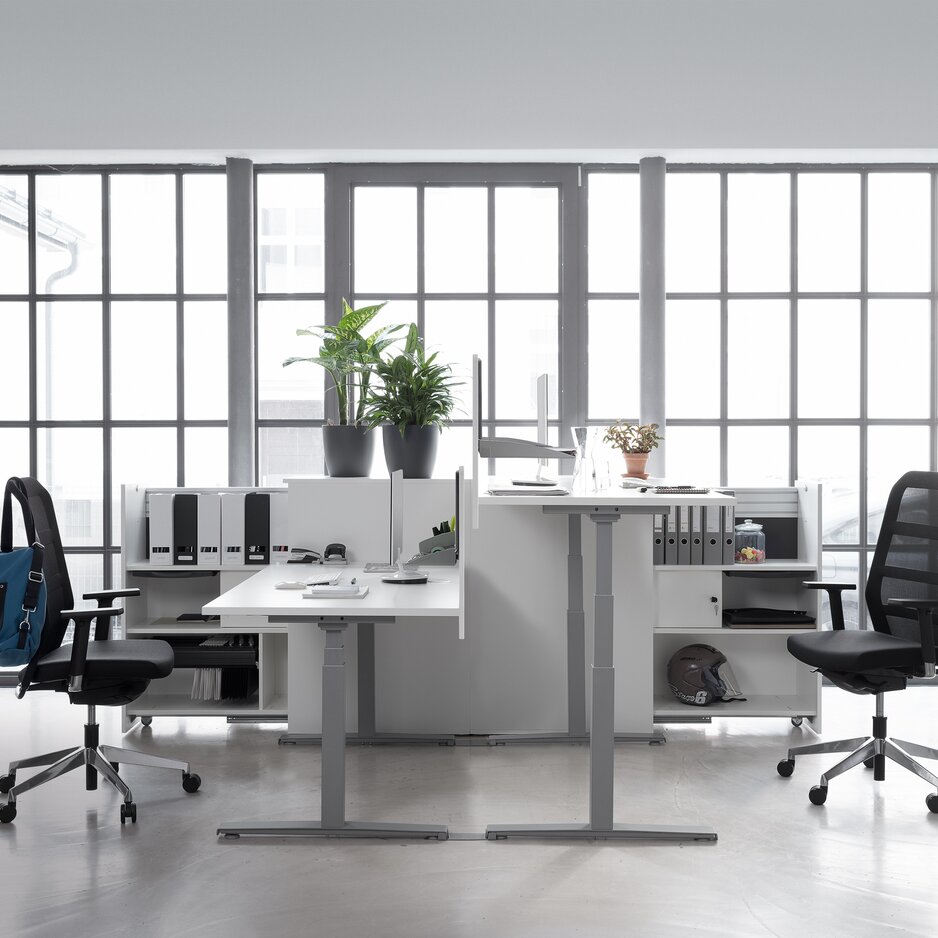 Office desks
foxx
Continuously height-adjustable desks can contribute to health in the office. To promote changes of posture, furniture must be adaptable to a variety of activities. The electrically height-adjustable desks foxx_eRK and foxx_eQK allow an easy transition from a seated workstation to a standing one. foxx_M (multifunctional) provides the option of customising the equipment by adding modules. Cable management, accessory panel, modesty panel, CPU holder can be easily mounted on the multifunctional crossbar – no tools required.
By simply pressing a button, desk height can be continuously adjusted between 650 and 1290 mm as desired. This is not only advantageous for permanent workstations so that staff keep on the move – foxx_e is also increasingly deployed for desk sharing. Thanks to the optional memory module, the different settings employed by several users can be stored and directly retrieved. In conjunction with the spacers, foxx_e can be safely deployed for double or team workstations and configurations. In short, the attractive cost-benefit ratio makes the use of the foxx_e series throughout the company an economically and ergonomically worthwhile investment.
Everything is in your hands.
Variants & technical data