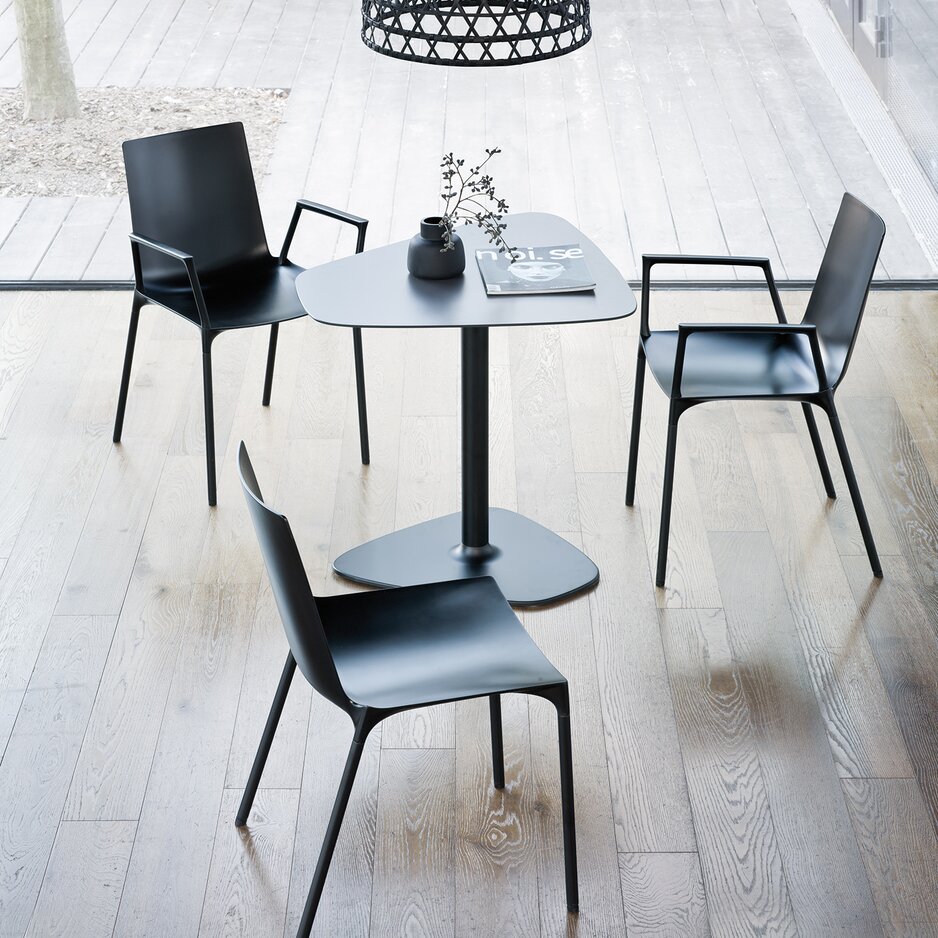 Chairs
macao
The macao design is able to reconcile seemingly incompatible qualities, as despite its stable and robust construction, it is the calm, light image of this range that really impresses.
large selection of variants
With the chairs, the top side of the plastic shell has a continuous, clear, flowing contour that is imbued with harmony and tranquillity. The way the legs seem to grow from the underside of the shell further emphasises this look. The plastic shell is reinforced from the corners to the centre of the seat, which creates a stabilising crisscross support that ensures the necessary weight bearing. The precision tubular steel chair legs are either powder-coated or chrome-plated and are bolted individually to the seat shell.
Everything is in your hands.
Variants & technical data
Chair with arms
macao barstool: High seat, deep relaxation.
Standing is good, sitting high is better: at least at the high tables or at the bar, where the macao barstool is at your service. Complementing the existing macao range, the barstool blends in perfectly with the overall picture of a recreation room furnished with macao chairs and tables. Just like the chair, the barstool does without vivid colours, making a statement with its clear and flowing outlines in black anthracite and white. The only exception: the frame and foot support are alternatively available chromed. The macao barstool also features a gas spring enabling comfortable seat height adjustment. macao – an entirely perfect barstool for relaxed hours in a motivating ambience.