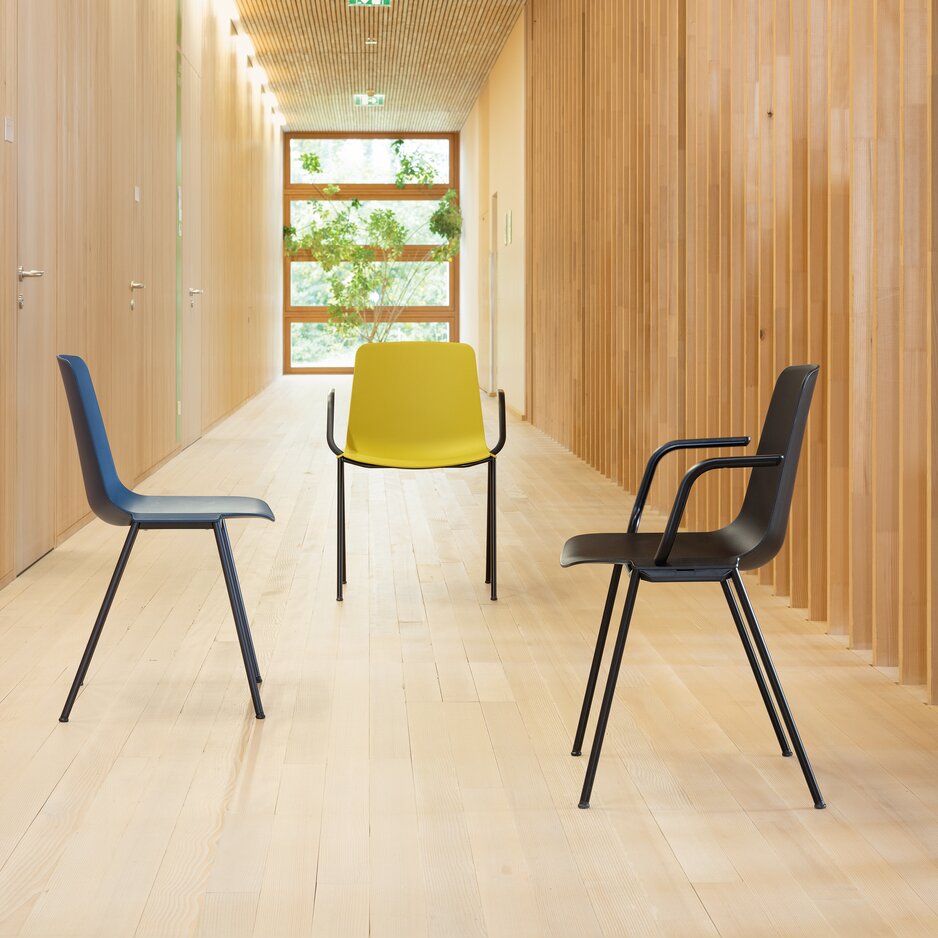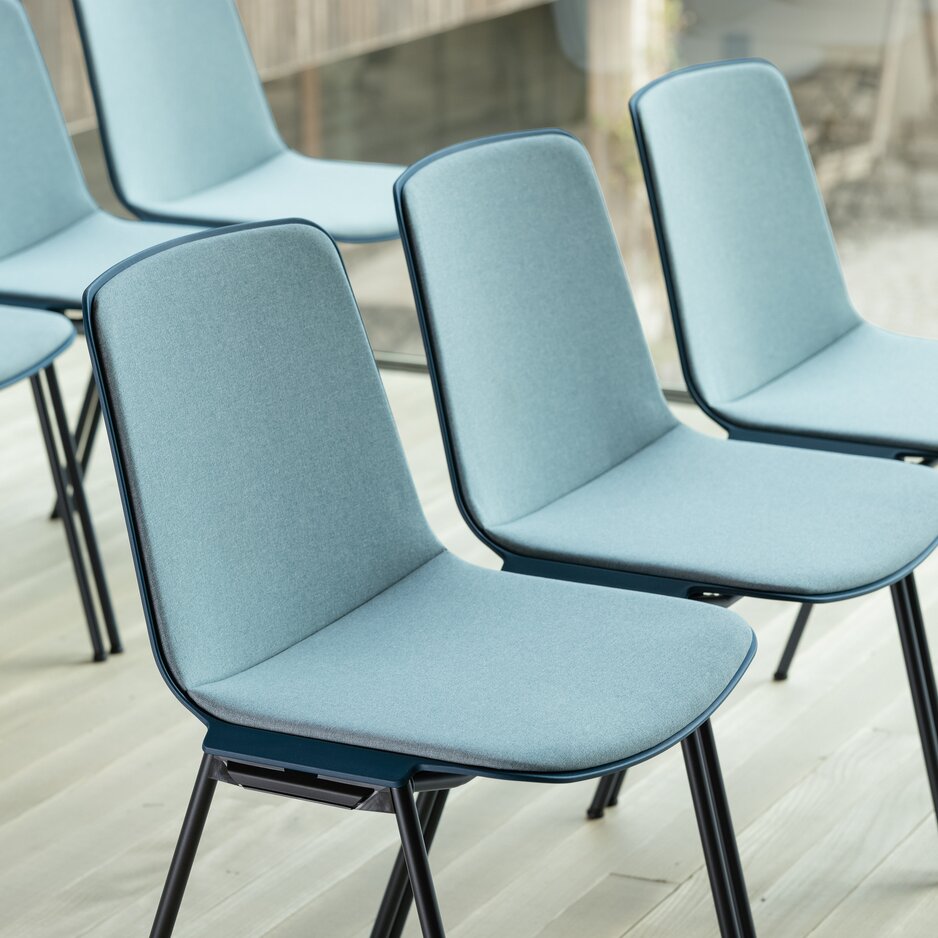 Chairs
puc
The multi-purpose chair puc can be used in all areas of contract architecture – from a linkable chair in auditorium seating to a solo chair. The chair family owes its popularity to its wide range of variants and "hidden" features: This is made possible by useful and intelligent features that are cleverly integrated into the design of the chair: the ingeniously simple, plastic linking system with integrated panic lock is hidden inconspicuously beneath the lateral shell moulding. puc combines design quality with all the functional requirements.
large selection of variants
The versatile all-rounder.
When linking, the angled element is screwed into the adjacent chair and securely fixed in place by means of its V form. This ensures that row seating can be assembled and disassembled particularly quickly. The optional seat numbers can be clipped on without tools. The lateral shaping of the shell functions as a stacking guide and protection, and serves to accommodate the armrest. The chairs can be stacked vertically. A blend of chairs, with and without arms, can be interlinked and stacked. The seat shell is available in seven attractive colours.
Convention, Event, Hospitality, Seminar, Meeting, Workshop, Canteen, Bistro, Working Café
Everything is in your hands.
Variants & technical data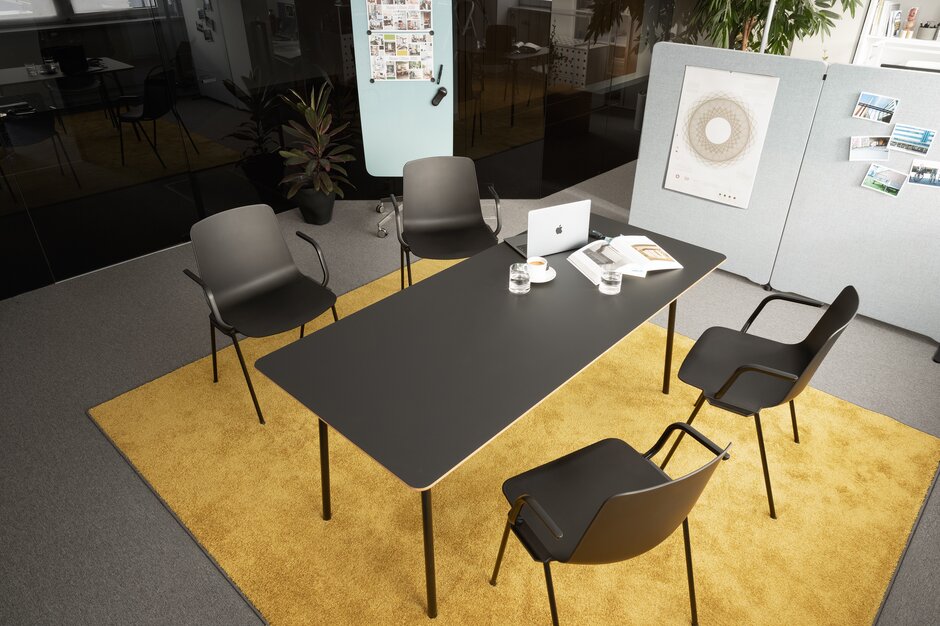 Light and full of character while being extremely robust.
The large corner radii of the plastic shell dominate the puc silhouette and underline its creative touch. The slender metal frame made of high-quality round tubular steel is not obtrusive and lends the chair its essential light-footedness. Wiesner-Hager has made no compromises when it comes to seating comfort. The special shape of the plastic shell and the generous seat width ensure the chair is ergonomically comfortable to sit on – even over long periods of time.
puc was awarded the 2023 Prize Design Award for modern furniture + lighting by Global Design News.