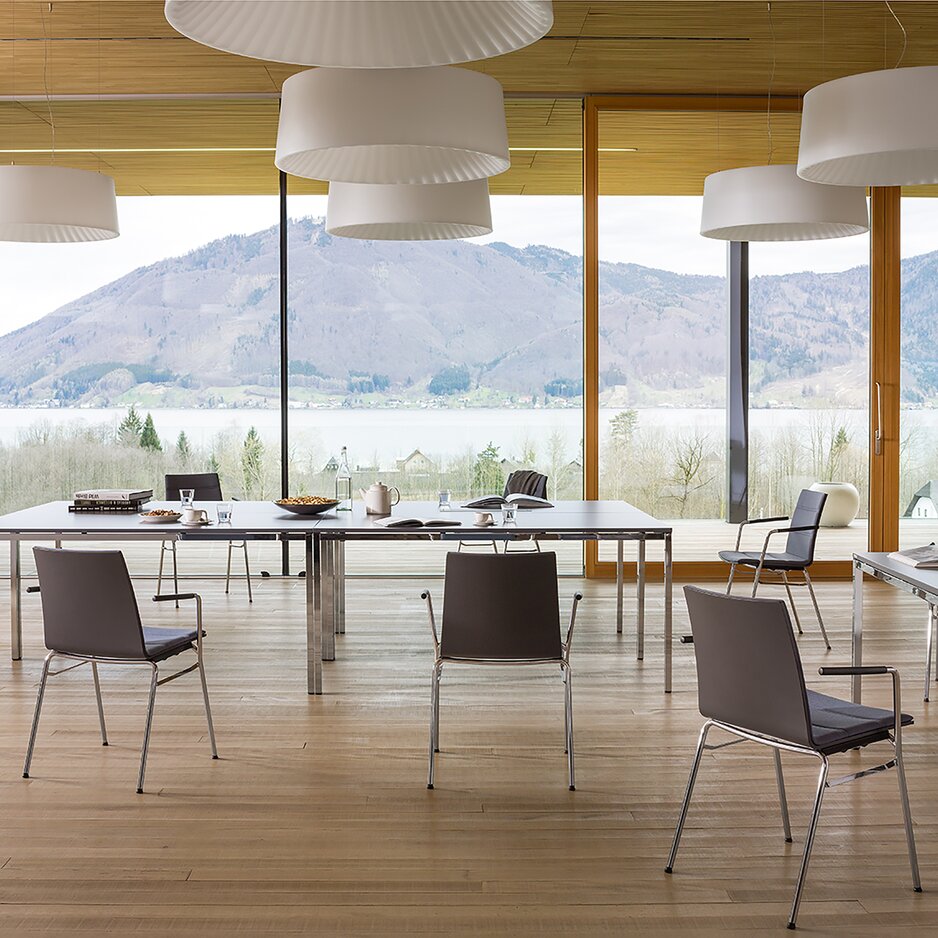 Chairs
update
Discreet, unpretentious and light – and still a strong offering when it comes to value for money – this is update, "the chair for every occasion". After all, this "multi-functional talent" fulfils high aspirations in appearance and design and, at the same time, update surprises with lower price levels than other types in this segment. The multi-purpose design chair convinces as being an ideal match for large rooms, community rooms, canteens or company restaurants.
Wherever communication happens on a large scale, the slim and light-weight chair is on the spot: featuring an elegant and flexible seat shell either in beech or oak, or as a very robust version with special laminated surface, stackable and linkable without restrictions, and with a pleasantly warm feel of the armrests. Moreover, due to a varied choice of materials and specifications update is particularly adaptable to each and every architectural scheme.
Convention, Event, Hospitality, Canteen, Seminar, Meeting
Everything is in your hands.
Variants & technical data