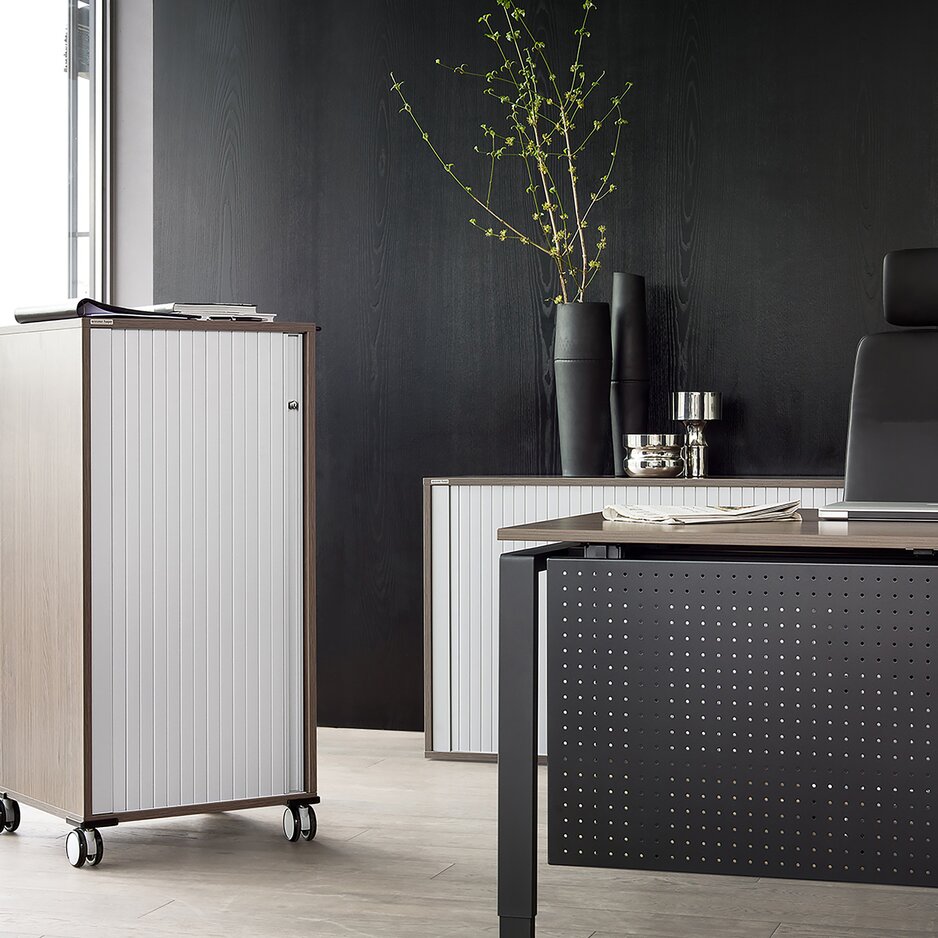 Trolley
float_fx Trolleys
Wherever mobile storage space is required, float_fx trolleys offer valuable services. Castors and grab handles ensure mobility, they are easily moved to wherever they are needed. The worktop version can also be used as a temporary standing height workstation or as an informal meeting point.
large selection of variants
float_fx trolleys offer plenty of storage space while taking up little room. Depending on the model, they can be equipped with up to five drawers and a pen tray in variable modular design. The Hettich® drawer runners on ball bearings provide for maximum ease of use. In short: float_fx trolleys stand for economic efficiency in the office – great benefit for comparatively low capital expenditure.
Everything is in your hands.
Variants & technical data