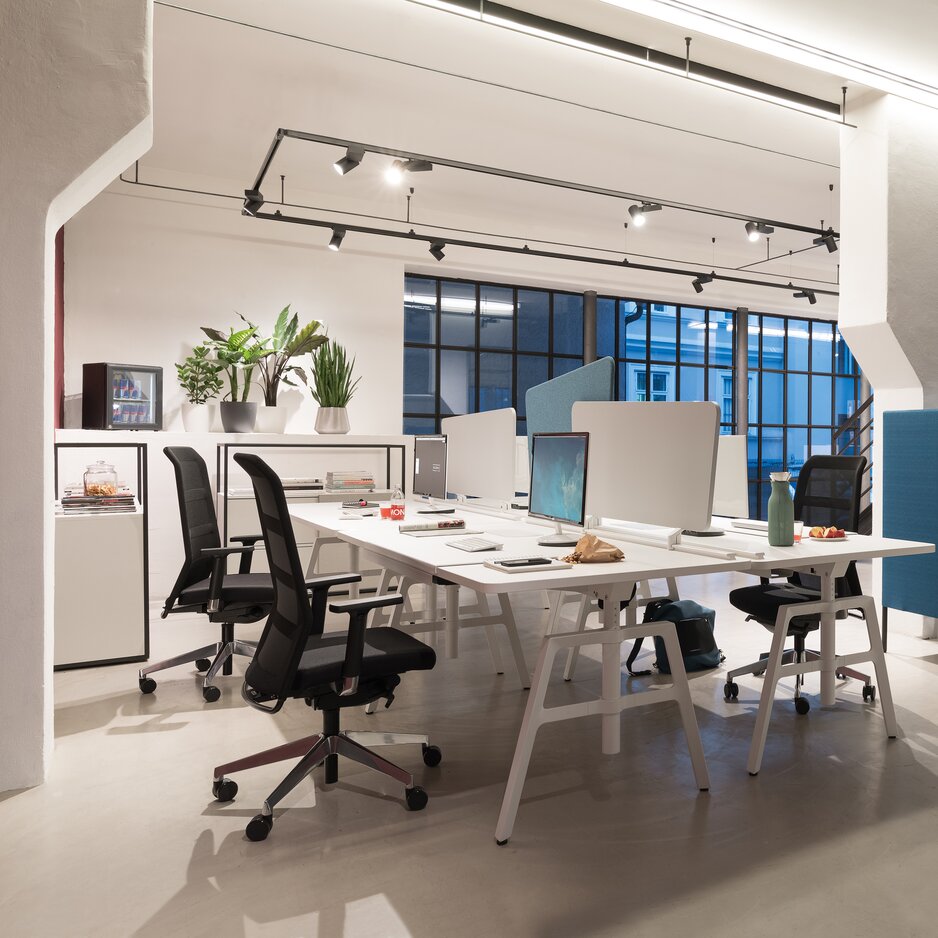 Office chairs
paro_2
More than 400,000 people have already chosen paro, making it the No. 1 office chair in Austria. The swivel chair family paro_2 is the update of this bestseller. paro_2 affords even more functions and excellent seating comfort – at a consistently high quality level and an extremely attractive price.
large selection of variants
Austria's most popular office chair.
With its different mesh and upholstery versions, the paro_2 office chair family offers a comprehensive range of functional and aesthetic options. The series is complemented by versatile cantilever chairs that are both well priced and attractively designed.
Office, Homeoffice, Meeting
Everything is in your hands.
Variants & technical data
Suits everyone. On request even automatically.
In addition to the standard synchro-mechanism, paro_2 is optionally available with a mechanism for automatic weight adjustment. This is the perfect choice if several people use the same chair, for example in the case of desk sharing or shift working. The self-adjusting mechanism adapts the backrest pressure automatically to the respective body weight. Manual adjustment is no longer necessary, although fine adjustment in two positions is possible.