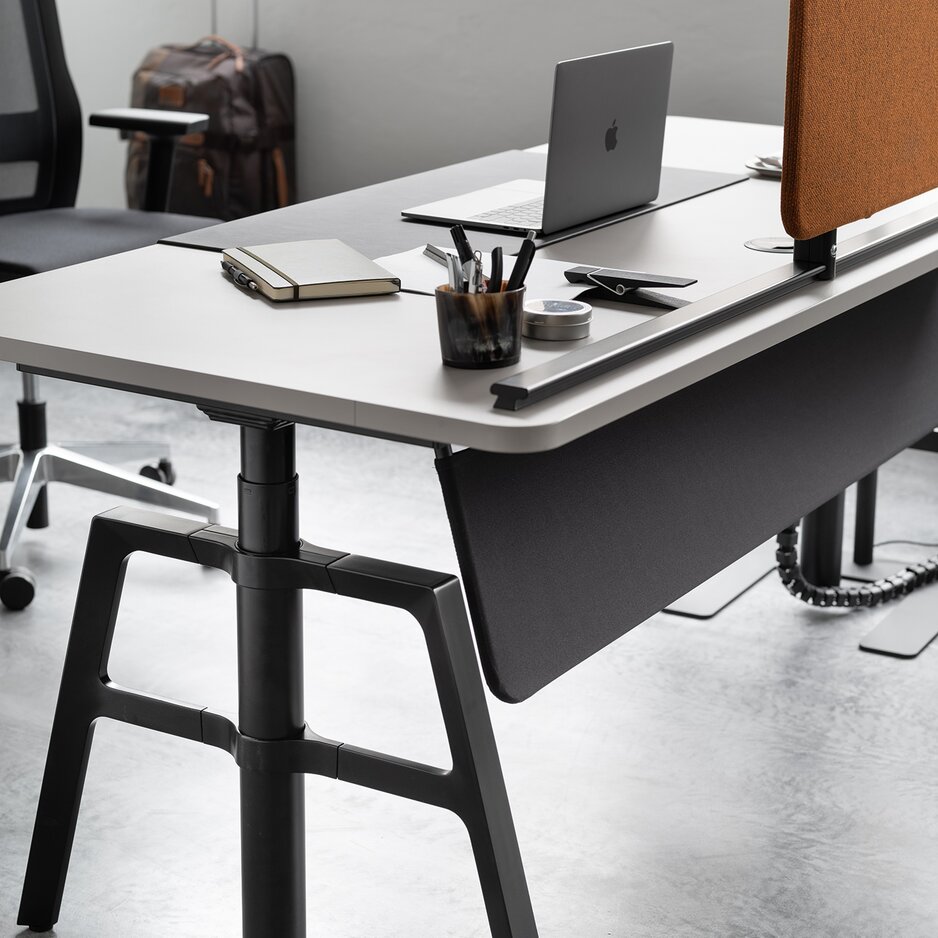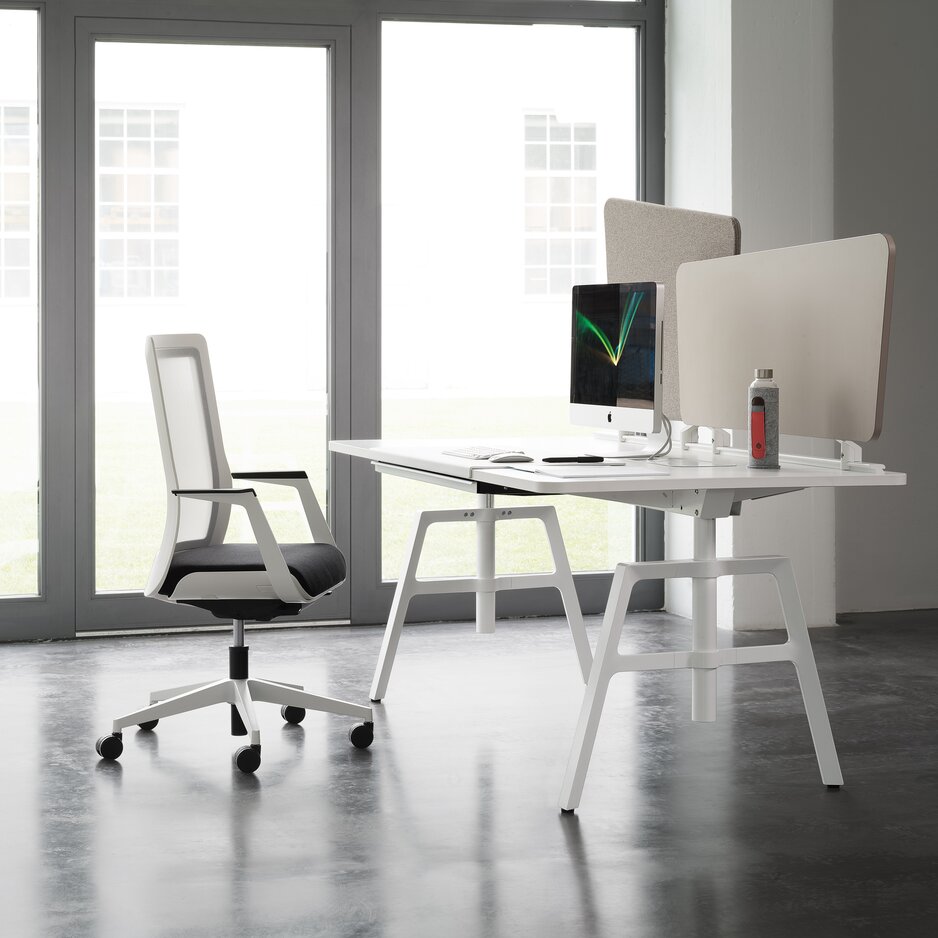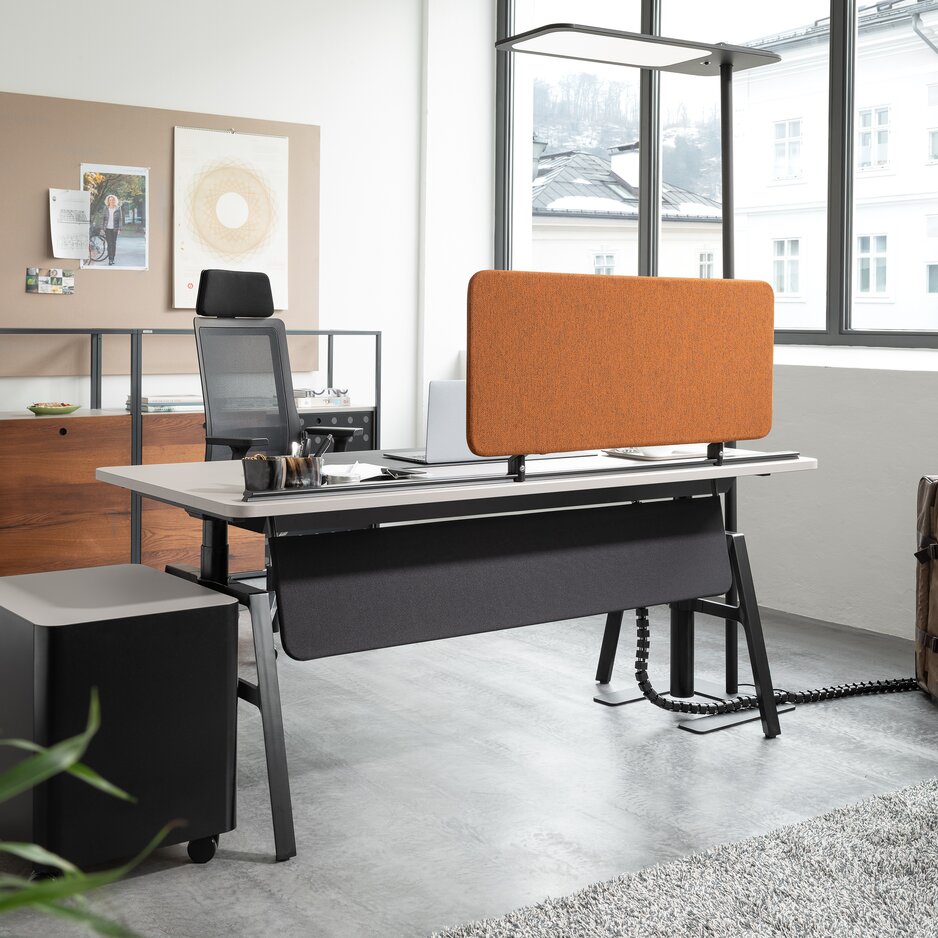 Office desks
etio one-person workstation
Good vibrations in the office: etio conveys emotions, rather unlike the puristiccool design of today's office programmes. The creative details of etio underline the individual character of the workplace, which is at the same time brimming with functionality. The simple rectangular table format in different sizes leaves a lot of room for creativity in any office planning concept. The electrically height-adjustable variants expand the portfolio for use in all office forms and layouts. The table height can be adapted to changing activities. With the memory module various settings can be saved and retrieved directly.
Office, Executive office, Homeoffice
Everything is in your hands.
Variants & technical data