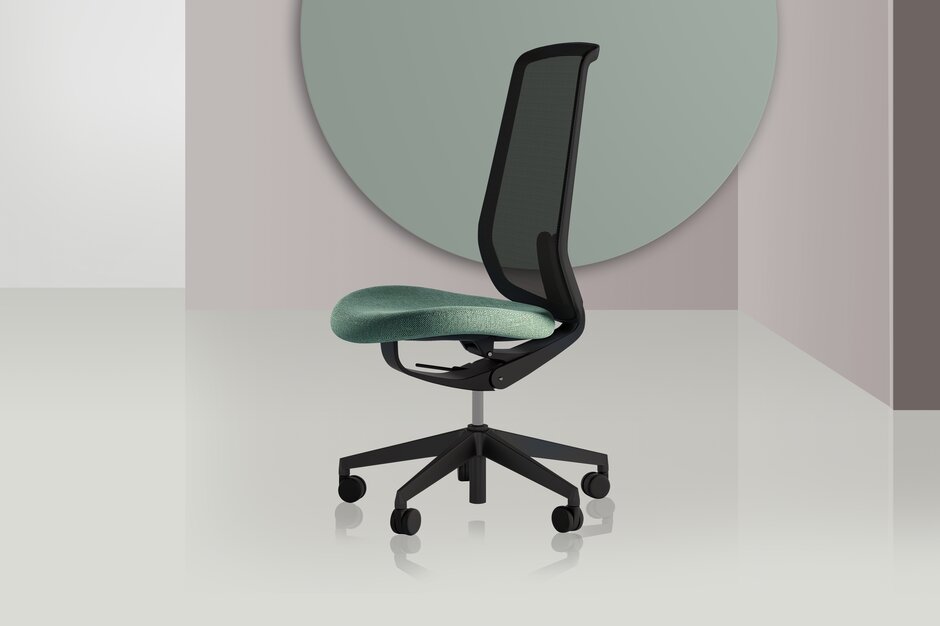 motiv: Seating with a smile.
Arrive - sit down - get started: The modern working world creates new demands on products. These should be immediately functional, easy to understand and suitable for use by different people. In terms of office chairs, this means that no one wants to take the time to adjust countless levers in order to finally sit comfortably. This trend towards rigorous simplification is reflected in the motiv range of office chairs with automatic weight recognition.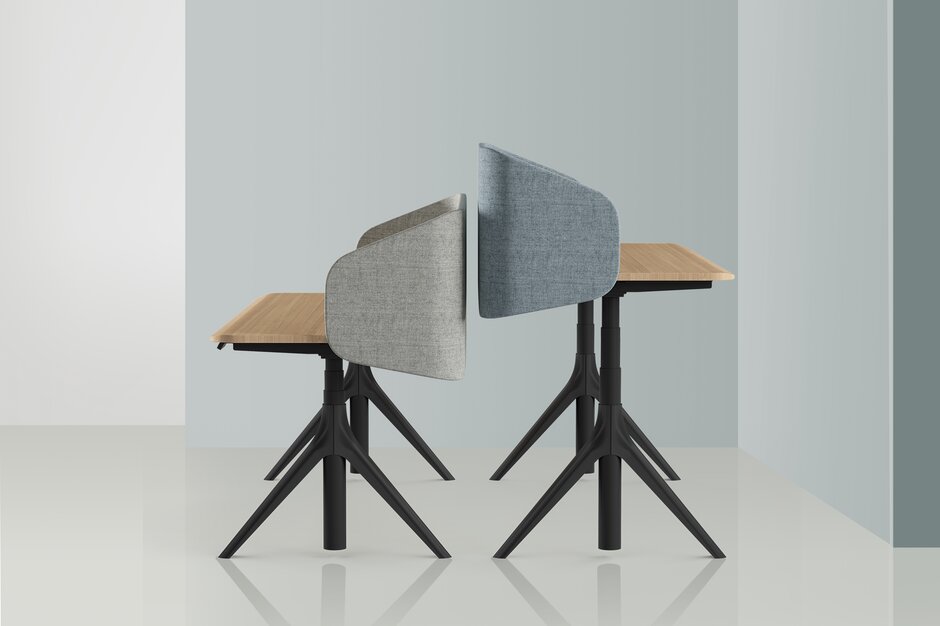 furniloop: Office Culture meets Circular Economy
Anyone who embraces forward-looking office culture must offer product solutions that satisfy the requirements of the circular economy. With the furniloop range of office desks, Wiesner-Hager combines smart features, creative design and high quality with the opportunity to use the products in new life cycles by recycling them - entirely in line with the principles of the circular economy.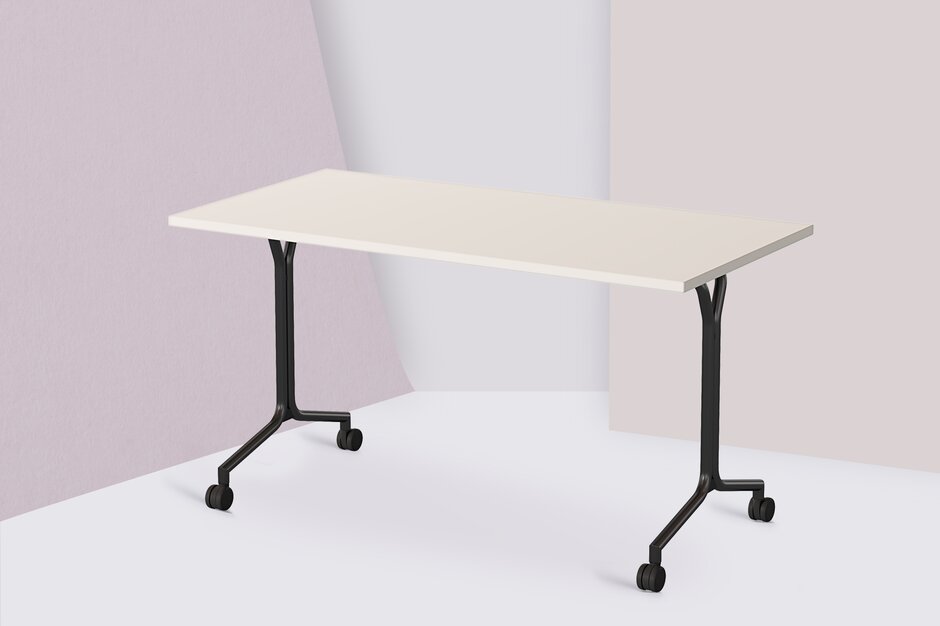 spyn: Communication in motion
Agility is increasingly becoming a key concept for companies. Only those who work (together) in an agile manner can adapt quickly and react to changes and unforeseen developments at short notice. The space available can also contribute greatly to agility by allowing different work and communication situations to be changed rapidly. The spyn mobile folding table range is the ideal companion for making spatial changes very easily and flexibly.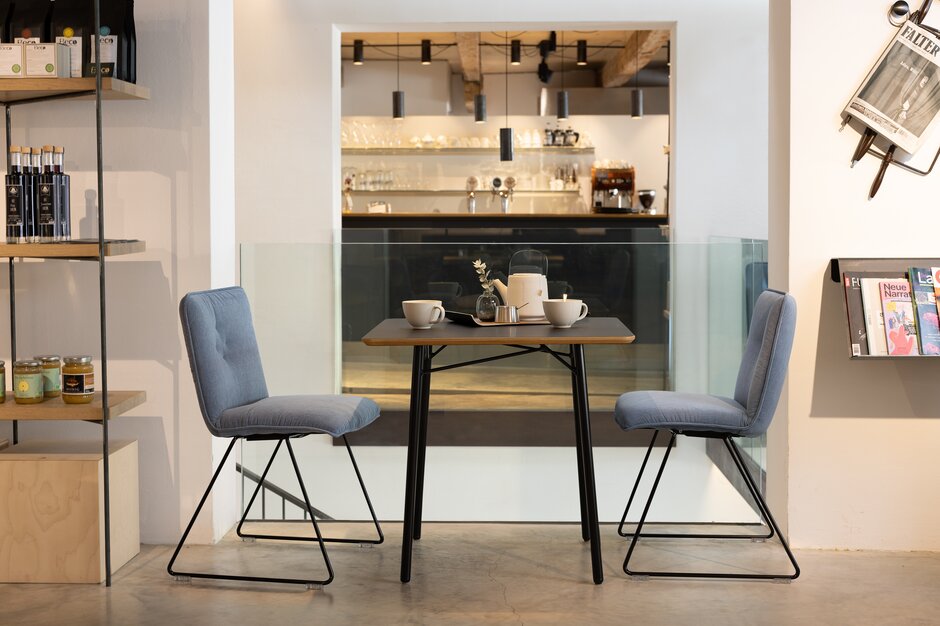 batch comfort: Formal minimalism combines with maximum seating comfort
batch comfort is an extension of the successful skid-base chair with a version featuring luxuriant upholstery. Here, the minimalism of the delicate, graphic, round tubular frame combines with decidedly generous upholstery to lend the chair a homely, comfortable charm.
m.zone Talk Barstuhl: High comfort seating
The m.zone Talk bar chair exudes a homely emotionality that contrasts with the technical office world. The round shape of the seat shell is enclosed by a semi-circular backrest.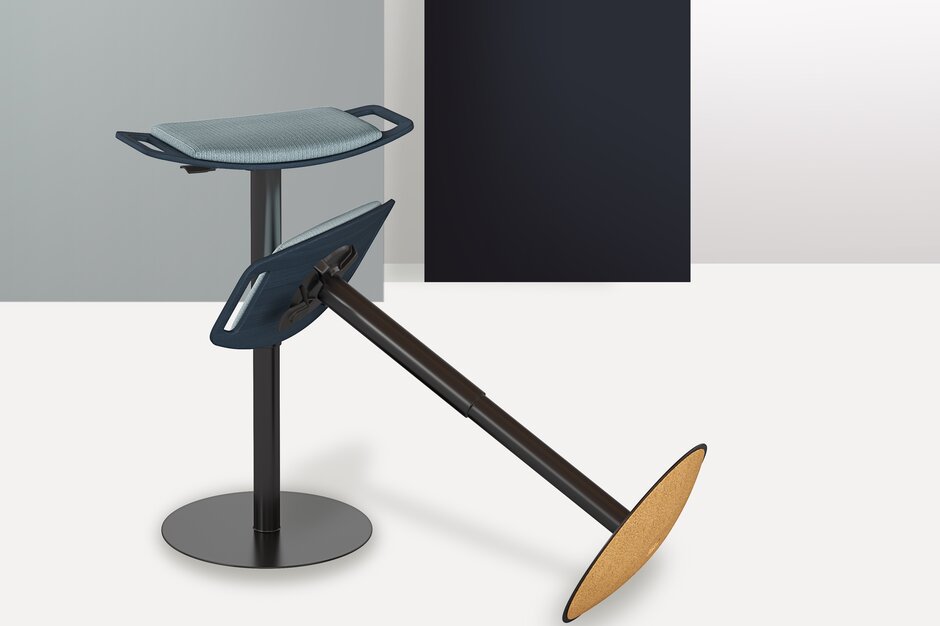 spyn sit-stand: Agile, mobile, intuitive
The trend towards meetings and working while standing is on the rise. And rightly so, as static sitting for long periods accompanied by infrequent changes of position can lead to major problems with the musculoskeletal system in the long term. Yet even static standing at the workstation or meeting table can become tiring after a while. Intuitively changing position keeps the body in motion. The spyn sit-stand was designed precisely for this purpose.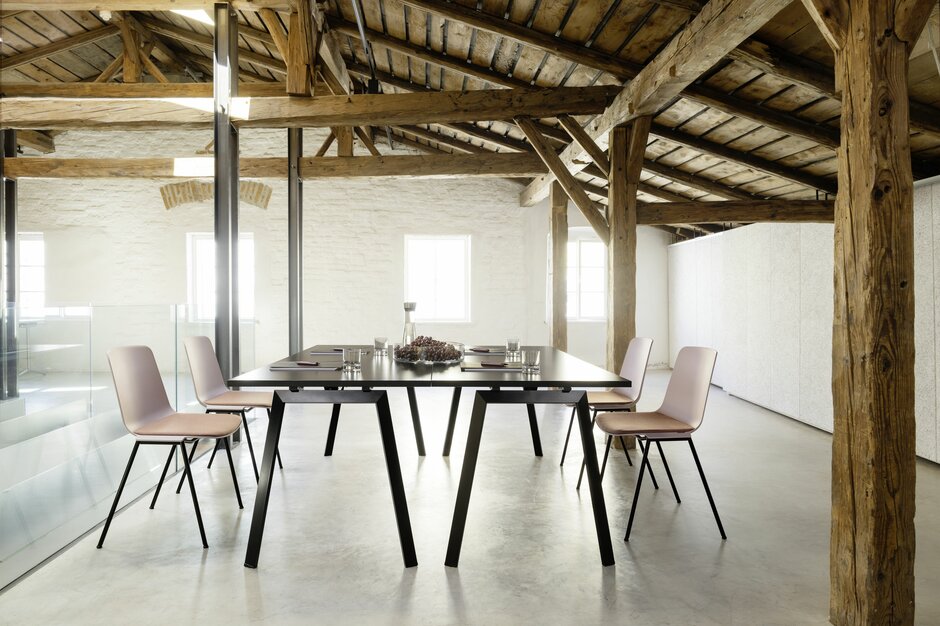 p.f.s. Klapptisch: Playfully livening up large rooms
The name of p.f.s. folding table says it all: the "progressive folding system" does not require an additional strut and provides more stability and legroom. Different frame types can be folded with the same swivel mechanism. The folding function is extremely simple, intuitive and safe. An integrated stacking protection ensures that the table top is not damaged during stacking.
Download Product-News 2023