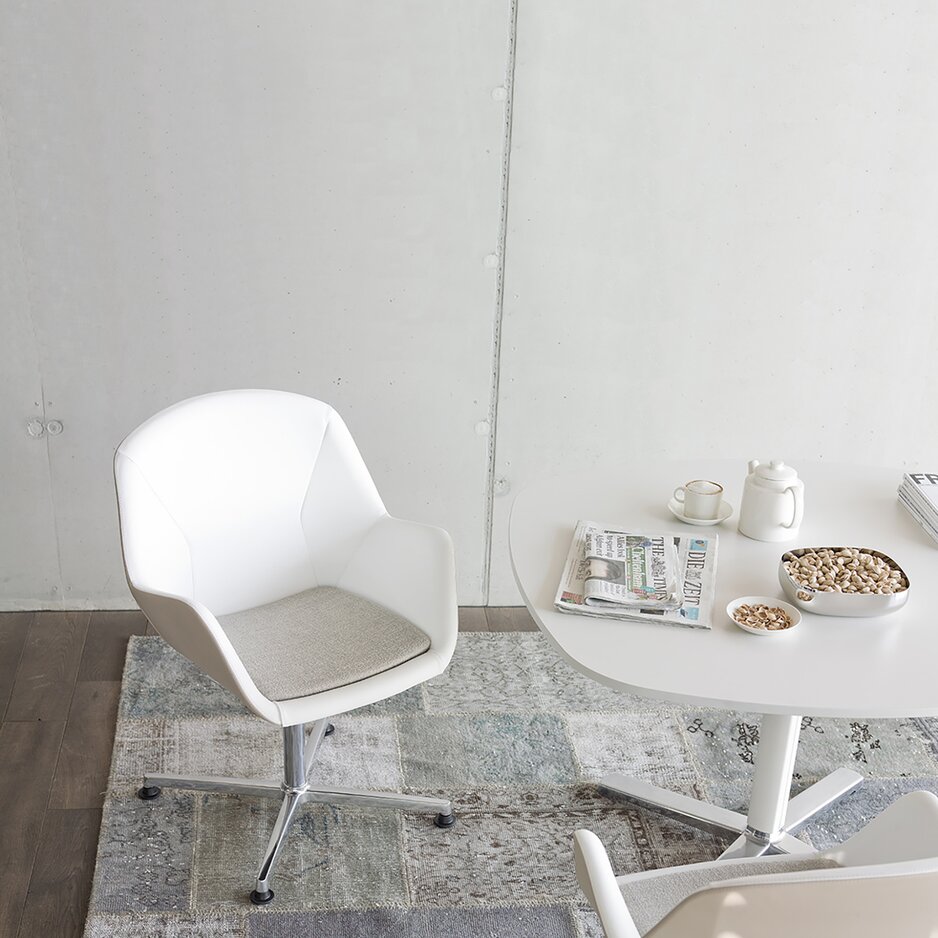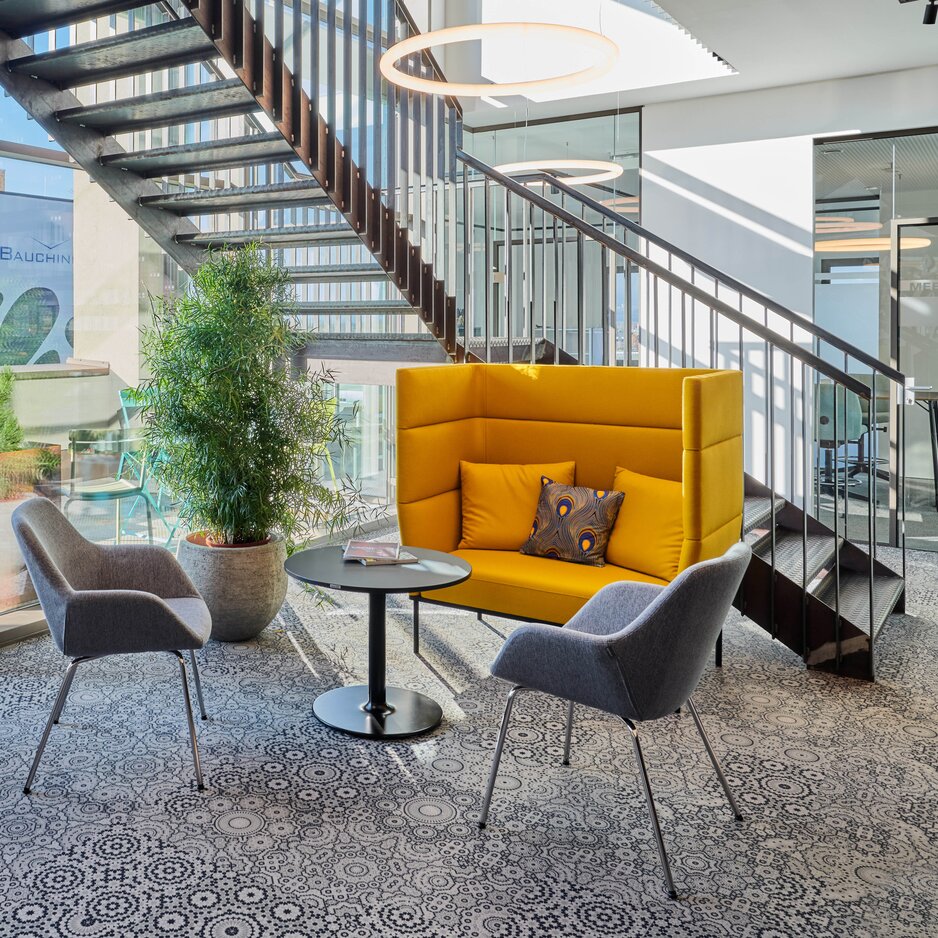 Chairs
pulse chairs
High class, comfortable, and extremely versatile – this is pulse, the shell chair for luxury communication areas. Combining a design vocabulary alluding to the 1960s with modern elements makes the design both novel and distinct. The waistline of the shell appears inviting and enveloping at the same time. Sitting comfort is excellent: the shell dimensions allow ample room to move, the comfortably resilient backrest and the soft seat padding afford high comfort, even after hours of sitting.
On the pulse of the management.
The upholstery – multi-coloured on request, or also combining fabric and leather – conveys different impressions – from dignified and noble to young and fresh. pulse is not only versatile as regards its upholstery, but also its frame variants: pulse with four-star swivel base on glides and with fixed seat height stands for the classic conference chair. Being swivelling and equipped with an auto-return mechanism this version ensures high comfort from the moment of sitting down. pulse with five-star swivel base is movable on castors and is provided with a gas spring for an individual adjustment of the seat height. pulse with four-legged base of laminated beech wood does without adjustment functions, thus accentuating the lounge character of the chair. Whichever version you prefer: in any case, pulse will contribute to the high-class furnishing of conference rooms, management offices, and business lounges.
Conference, Lounge, Executive office, Waiting area, Lobby, Homeoffice
Everything is in your hands.
Variants & technical data