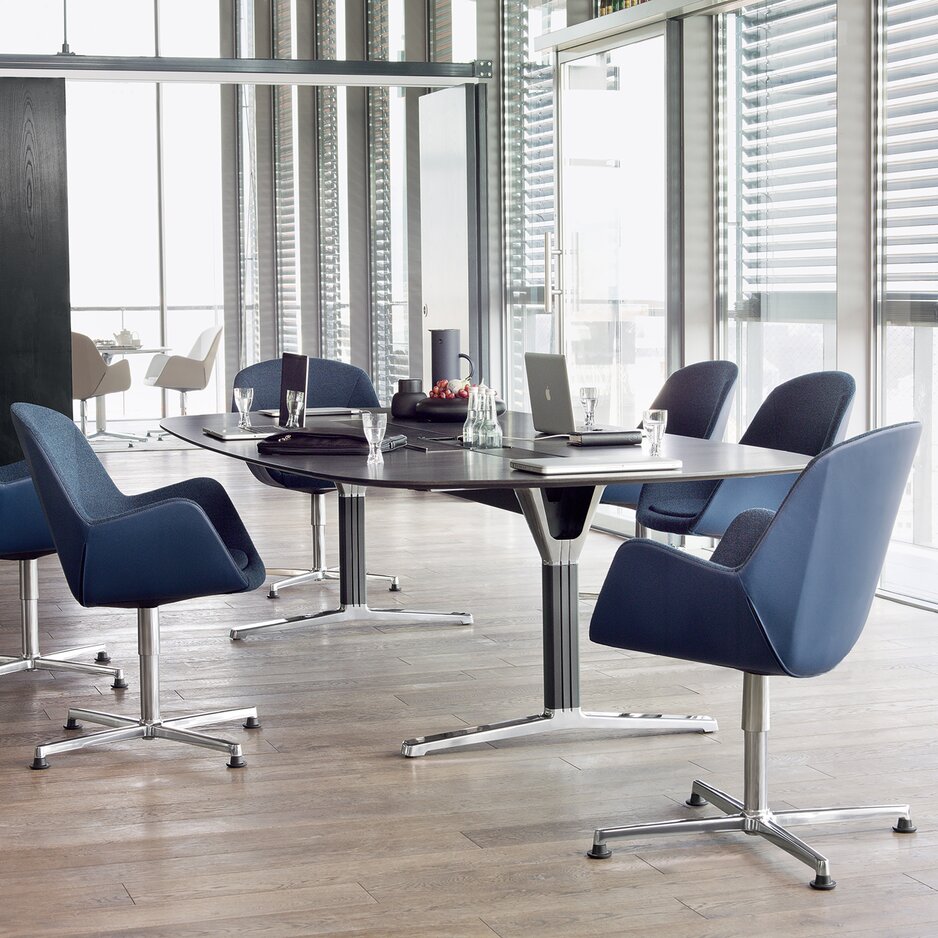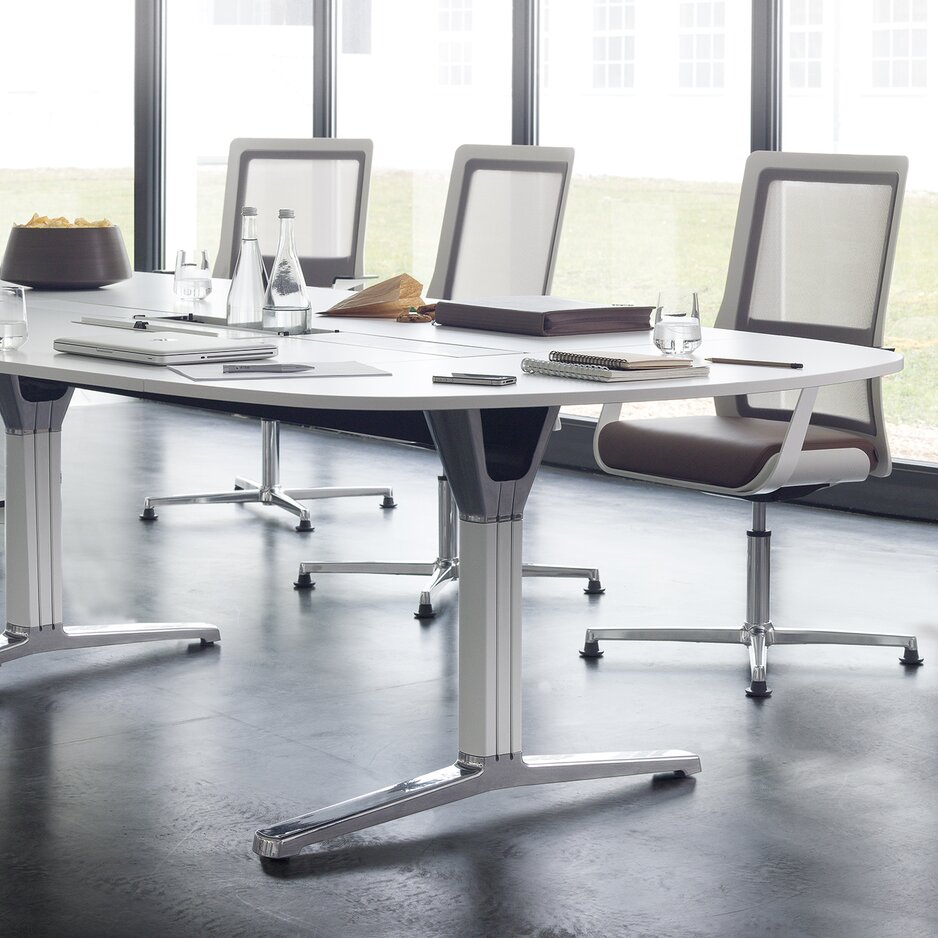 Table systems
pulse tables
With pulse, Wiesner-Hager has created an elegant conference table system for top executives, with an inspiringly light visual touch and a functional design. The aim was to create a range of conference tables that set a new lightness of touch against the old heaviness of the boardroom. The modular design of pulse is the key to its individuality. This allows a vast number of different configurations: large or small, a block, an open or closed circle. Planning is quick and easy, with numerous, predefined arrangement variants. If you prefer individualised solutions, pulse has a wide range of options to offer you.
large selection of variants
Functionality creates a new status.
The intelligent functions of pulse: they are not obtrusive, but you can call on them at any time. One such example is the innovative cable management feature. The cables are routed invisibly from the floor box inside the table support column. The integrated horizontal cable duct is useful at two levels, for housing cables and plug-ins, or for media boxes, for example. Or with drop-in trays that can be used for writing utensils, plants, beverages or snacks. pulse as a source of energy – for people and office equipment.
Everything is in your hands.
Variants & technical data