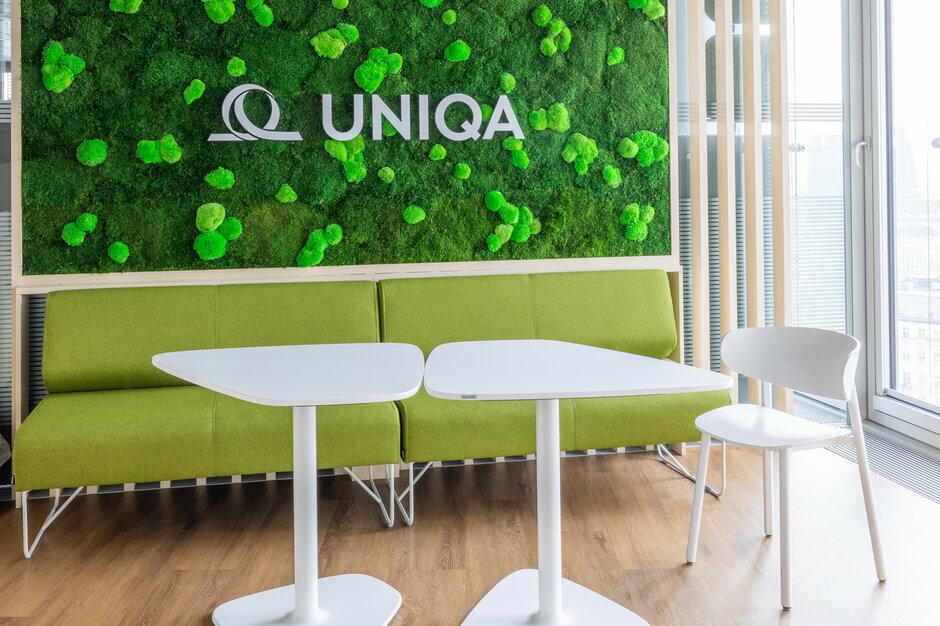 The UNIQA Tower is located directly on the Danube Canal in Vienna. The tower is 75 metres high and structured into twenty storeys, where more than a thousand UNIQA employees do their work. In order to make this particular workplace even more attractive and contemporary, the sixteenth storey of the tower has been remodelled – as the epitome of a New Work scenario. The UNIQA office is focused on creative collaboration, encounter, and the personal development of its employees. By remodelling the office as a place for New Work, UNIQA aims to position itself as a progressive and attractive employer. Office planning is by Roomware Consulting. UNIQA has entrusted the furnishings to the creative, comfortable and ergonomic products of Wiesner-Hager.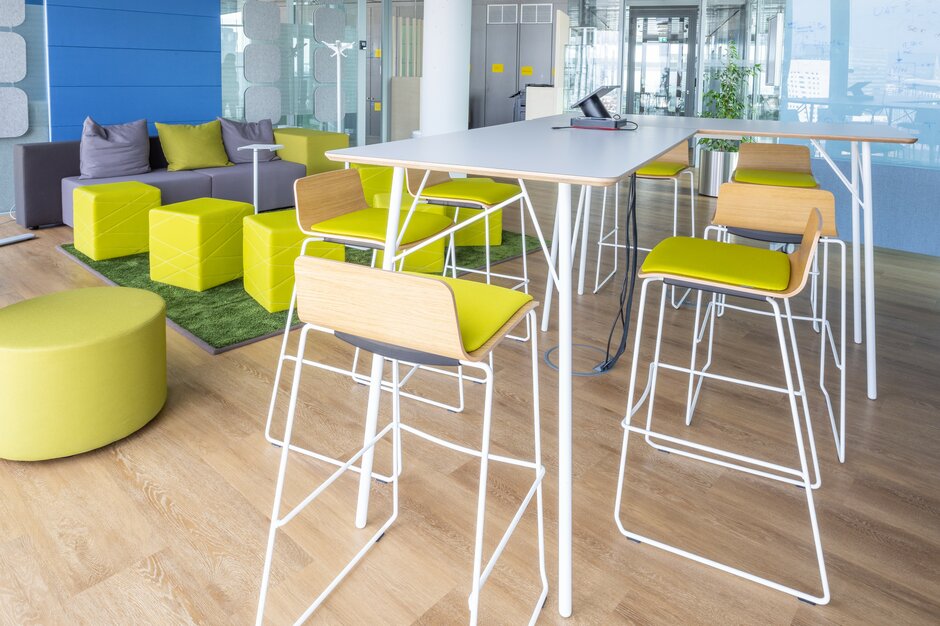 Creative zoning concept.
Area division keeps to a practical zoning concept with two basic zones: a public zone and a home-base zone. The public zone includes a so-called collaboration area for major discussions, brainstorming and informal meetings. Here, a large high table with bar stools and convenient monitors for integrating digital content is combined with a snug yet agile area with couch and cube seats. Everything is kept in a fresh green, complemented by UNIQA's corporate colour, the familiar blue.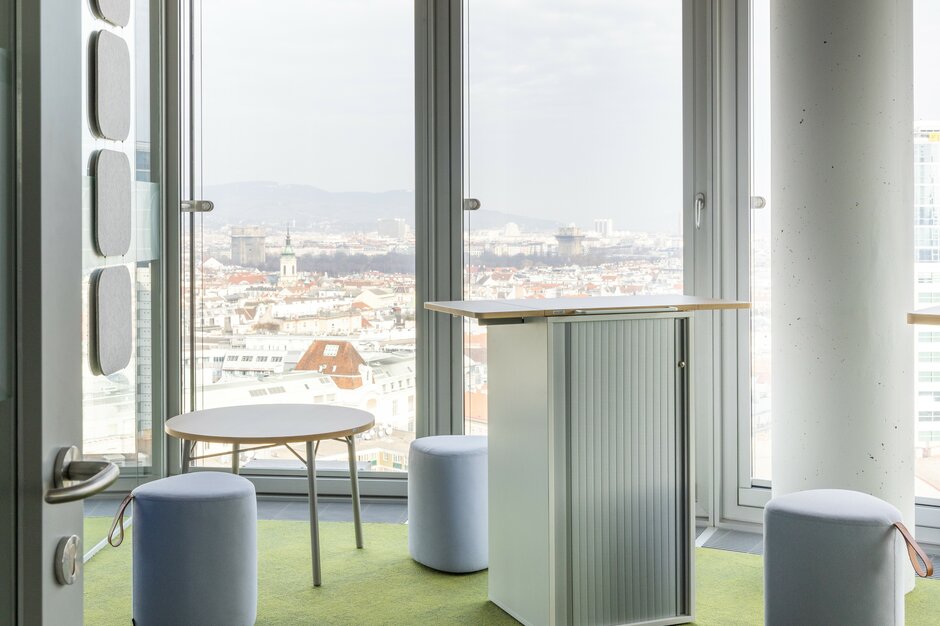 The public zone also includes smaller, variously furnished sections. So they are suitable for different types of discussions and teamwork, yet also for quiet concentrated work, remote conversations and creative brainstorming. The optimal setting is provided for every requirement, whether traditional conference table arrangement or comfortable upholstered furniture. "Employees therefore have the option of situative work, so that each task is supported by the appropriate setting. In toto, the number of rooms for discussions and collaboration has been greatly increased," Bernhard Kern, CEO of Roomware Consulting, describes the concept that complies ideally with the trend towards activity-based working.
Instead of allocated desks there is a wide range of variously designed sections. The home-base zone concentrates on the individual workplaces. It includes an individual focus area for employees who don't have the option of working at home. The desks can be adjusted in height, thus enabling ergonomic work standing up. Great value is placed on ergonomics in the seating as well: the swivel chair models provide dynamic seating with high-level comfort. "It's important to create focus areas. The world of the office is dynamic and occasionally hectic, so we also need places of retreat for concentrated work," Kern emphasises.
Employees therefore have the option of situative work, so that each task is supported by the appropriate setting
Focus on sustainability.
When designing the office, the main focus was on sustainability. For instance, lockers were equipped with the existing locker doors. The desktops were also reused: equipping them with an electrical height adjustment mechanism gave them a new lease of life. The New Work office is surrounded by a panoramic view across Vienna, which employees and guests can enjoy from practically every room, thanks to the end-to-end window front.
Impressions