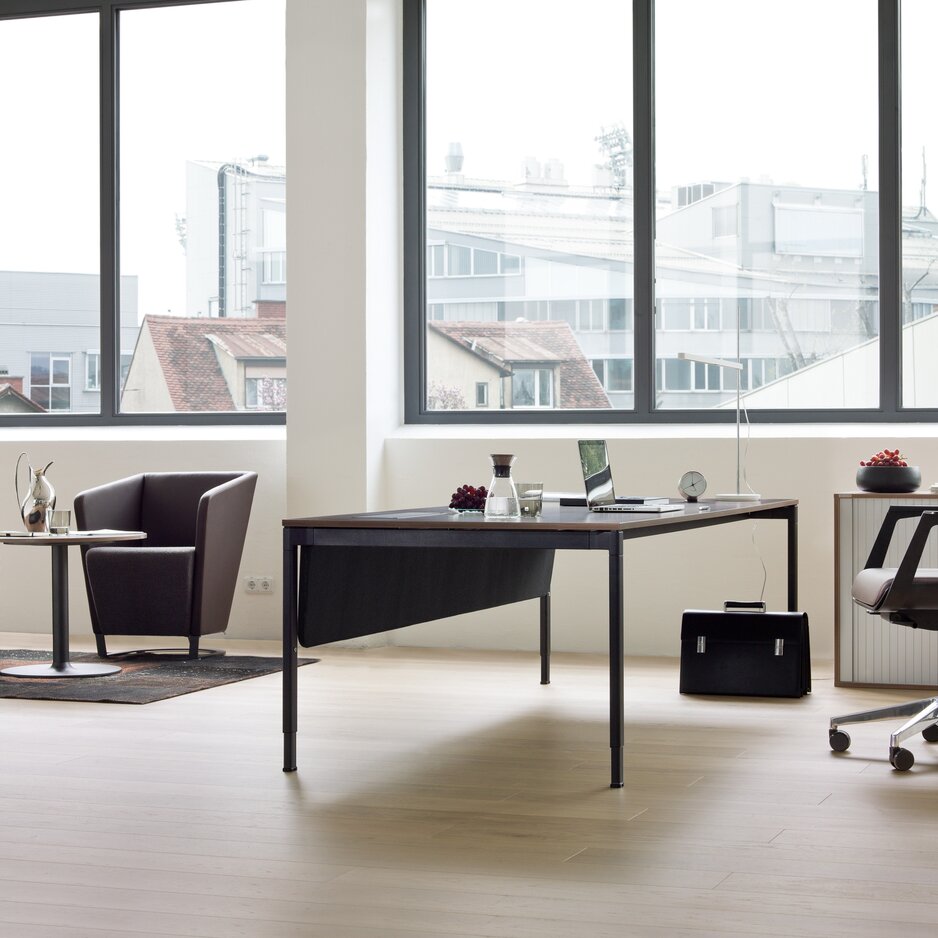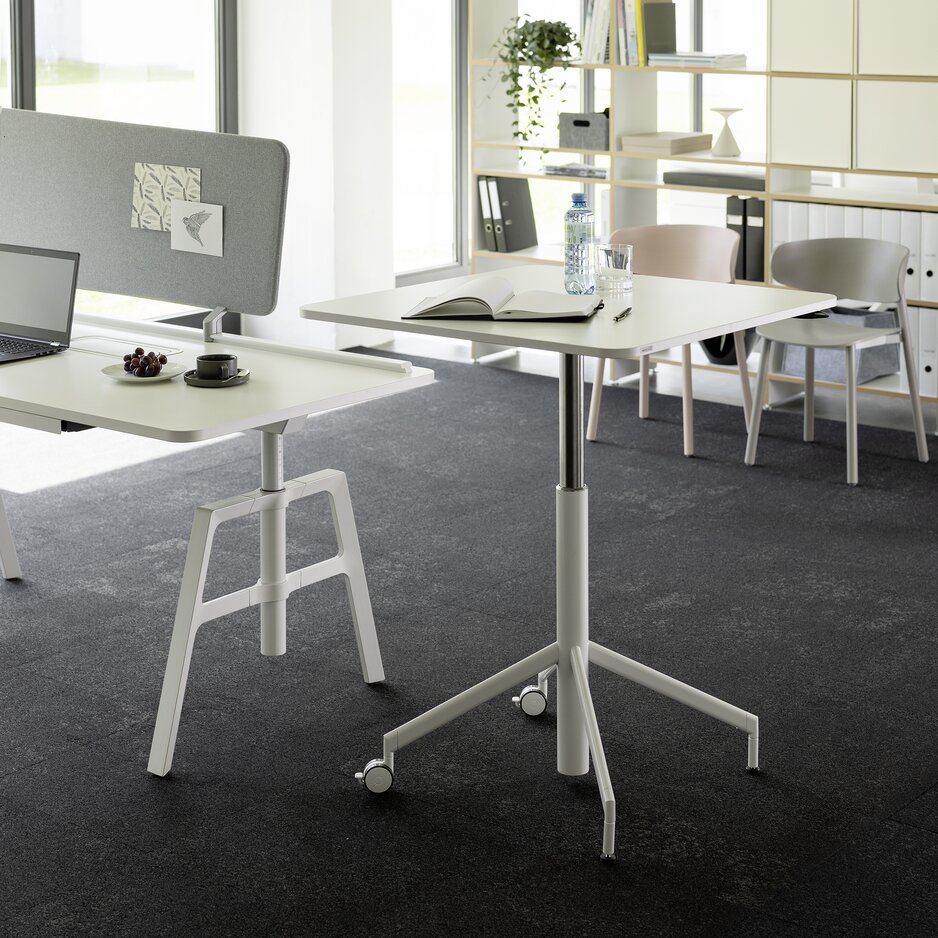 Office desks
veron
veron has a modern, simple design, but its lines are smoother and rounder than usual. Metal surfaces are used sparingly, with the focus on attractive colours and materials which transform the office environment into an invigorating place to work and communicate. Its extraordinary flexibility of configuration makes the veron table series a real all-rounder, suitable for one-person, two-person or team offices, for fixed or non-territorial workplaces, as well as for meeting rooms and other collaborative spaces.
large selection of variants
Better living in the office.
veron is the answer to the growing wish to offset the technology-dominant look so often seen in modern office architecture. The privacy screen, which gives the workplace a comfortable and homely atmosphere, also serves to accommodate organisational elements in the accessory panel. The accessory panel is available in the variants basic and trend. The slim four-leg frame positioned at the outer corners of the tables offers the user maximum leg room, even on the narrow sides. Thanks to its clever design and judicious choice of materials, veron offers complete integration of today's technology and creates an attractive workplace that puts people at their ease.
Office, Executive office, Meeting
Everything is in your hands.
Variants & technical data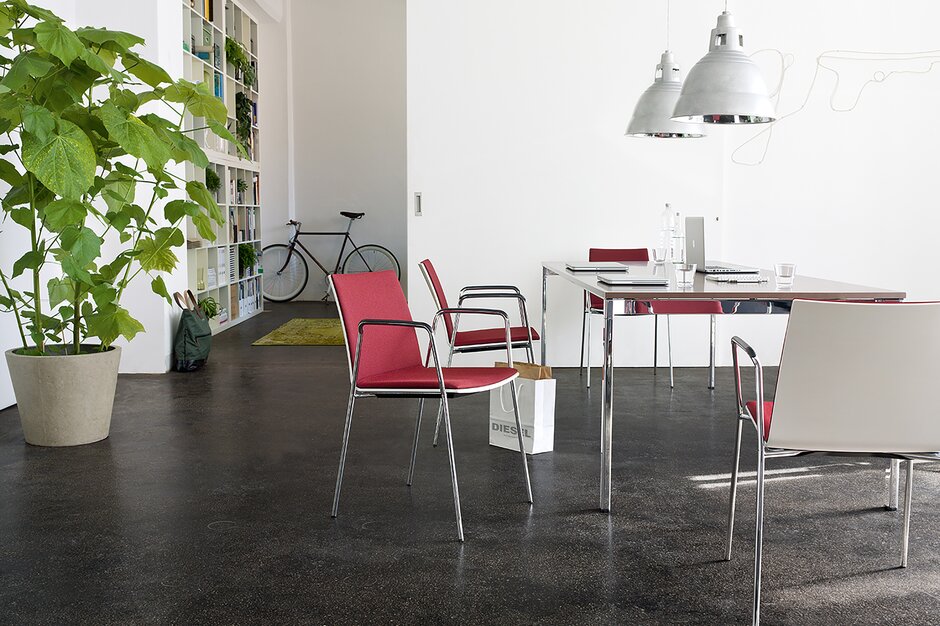 Flexible and elegant.
The veron range also comprises large format tables and high tables in a variety of attractive finishes. Thanks to this and a comprehensive range of easy to configure options, including technology integration, veron is also perfect for use in conference rooms.